News
National Girl Child Day!!
On National Girl Child Day, which is observed on Monday, several union officials and dignitaries wished the country well (January 24). Amit Shah, Nitin Gadkari, Jyotiraditya Scindia, and Hardeep Puri, all Union ministers, expressed their best wishes on social media.
"Prime Minister @ Narendra Modi Ji transformed women's development ideas into a commitment to women-led development and opened doors of opportunity," said the Prime Minister. Today, India's daughters are shining the country's name in every profession. Shah shared his thoughts on Twitter.
He also mentioned the "Beti Bachao, Beti Padhao (BBBP)" initiative, which the home minister claimed had become a people's movement.
On January 22, 2015, the Indian government established the BBBP scheme to solve major challenges linked to female empowerment in the country.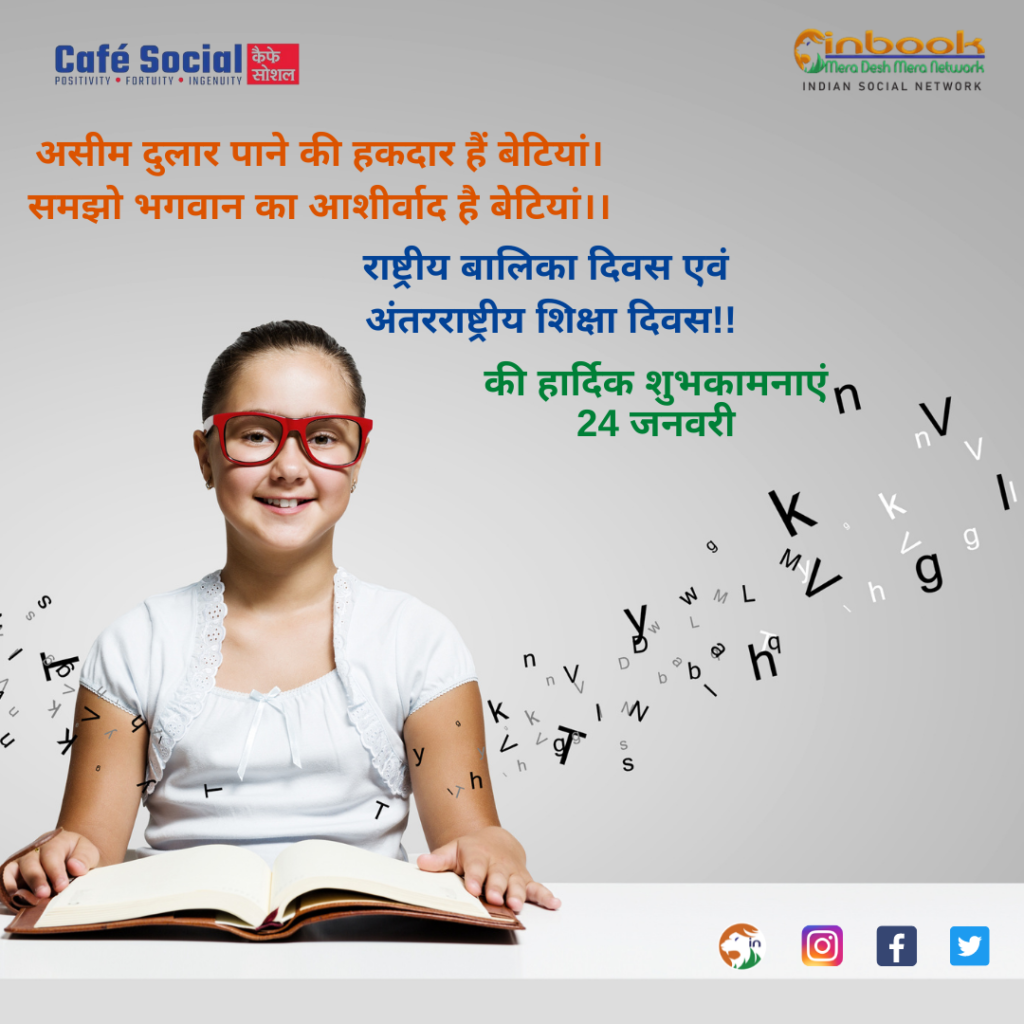 Today, the daughters of the country are making their mark in every field with tenacity, skill, and desire. Our government has been continually working for 'Women-Led Development' under Prime Minister Shri Narendra Modi's leadership, "Gadkari wrote on Koo.
The Indian government announced January 24 to be National Female Child Day every year in 2008, to enhance social awareness of the girl child so that she might be appreciated and respected.
It is observed to promote public awareness of the inequality, prejudice, and exploitation that girls suffer in society.
On the occasion of National Girl Child Day, we honor India's daughters who, with tenacity and unwavering idealism, are carving out a place for themselves in every sector. On this day, we pledge to close the gender gap that prevents women from living lives of independence and dignity, "Union minister Jyotiraditya Scindia tweeted.
National Girl Child Day is commemorated with a variety of activities, including public awareness initiatives aimed at promoting a healthy and safe environment for girls.