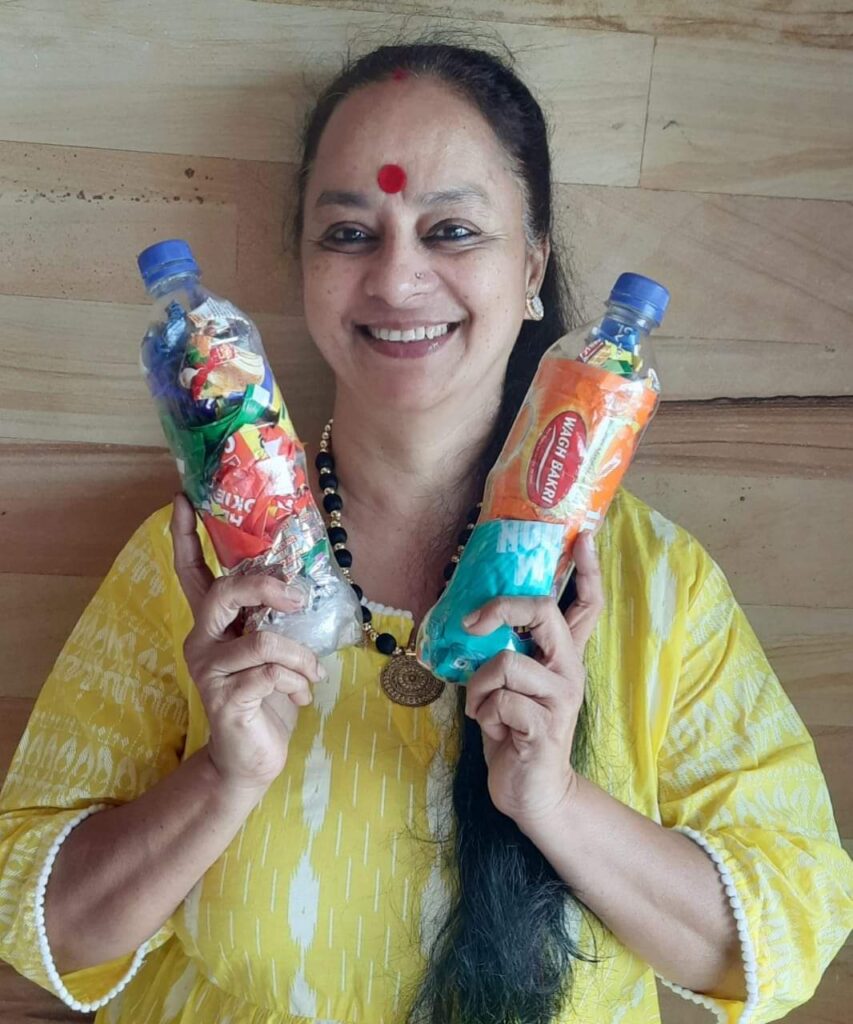 MY JOURNEY MY VOYAGE OF GETTING DOWN TO WORK – By Mili Kishore Shetty
In the year 2006, my family shifted base to Sector 8, Charkop, kandivli – West, Mumbai, for a bigger space. Initially considering the pathetic condition of the entire surroundings, we were sceptical to have taken a home at this spot.
The area initially with no basic amenities under- developed, looked like a haunted grove filled with darkness, snakes, insects, mammals, foxes etc. It dawned on me that I could take help to get the amenities with the assistance of govt institutions. There began my voyage of getting down to work, approaching authorities. It surely proved to be a Herculean task, but by hitting at the right notes I did prove to be successful. In this journey my knowledge began expanding and confidence level was on a high. My disappointments, failures, frustrations took two complete years to get to the crux of all problems. The top most officials proved to be of great help with willingness to help me. Today they are all good friends to me that helped me achieve success.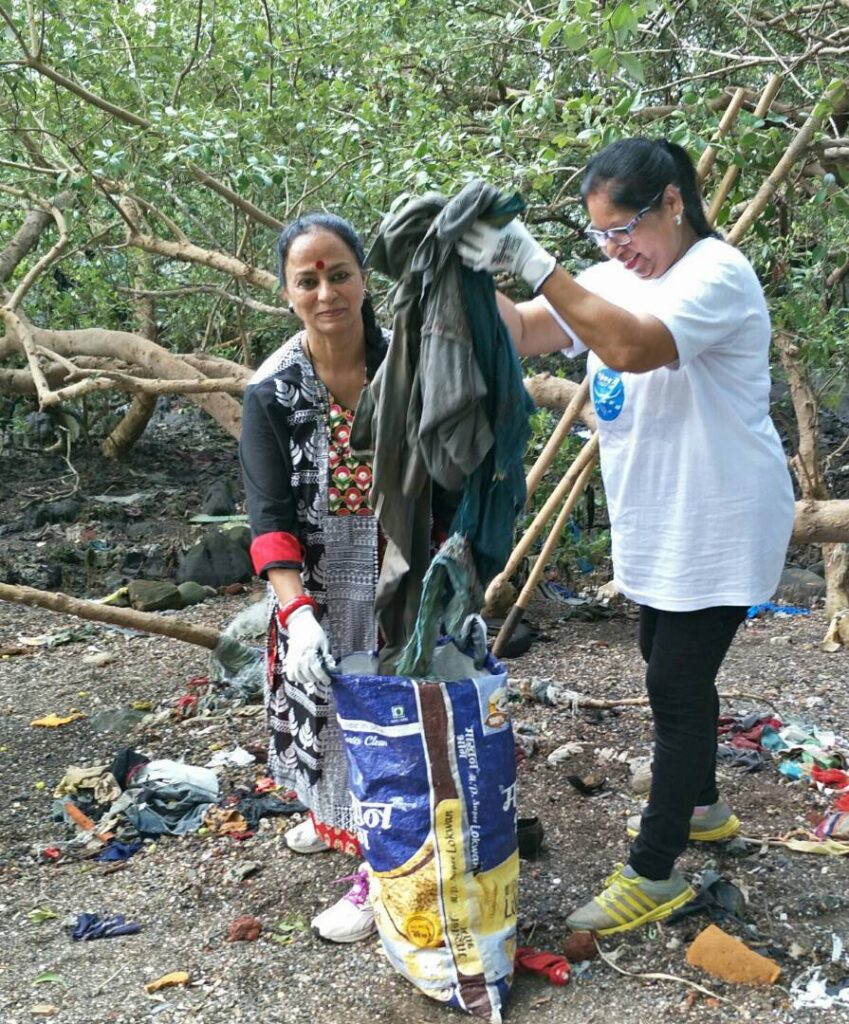 Slowly and steadily, we began seeing the light at the end of the tunnel, though far, seemed so close to conquer. My efforts began to see the light of the day. I began believing that if we have our intentions and determination to hit the sky at least that helps us to hit the roof. My family has been a great asset to all the support received at every bend. My efforts paid dividends, Concrete roads, street light poles, water, civic services all began to flow. Travel made easier with buses plying on the road. I realised that when intentions are clear and honest, the path gives way to reality.
My second expedition was study on mangroves as Charkop is surrounded by Mangroves all over. Of course, even till date seventy percent of mumbaites do not know the importance of mangroves and greenery taking it to be shrubs. Each time the city broke down due to floods and heavy rains, it was realised that mangrove areas were blessed and away from floods. Mangroves are shrubs that take the aftershocks of the flood water and prevent water logging. It was very important to spread this vast knowledge on awareness and protection of mangroves at schools and colleges to the younger generation that made waves.
My simple example of a lake at Charkop cleaned in 105 days was the greatest accomplishment ever. The lake that looked a sight with carcasses of animals, debris, old dumped furniture's, filth and every possible dirt that was found in this lake. My determination to sensitise the locals was upbeat with criticisms and negativity, but I stood ground and got to its conclusion of a beautiful glassy shimmering clean water. Then began the sightings of not less than a hundred cormorant birds that kept splashing on the water. The clean lake was an invitation to several species of colourful birds. My belief turned to reality that could otherwise be only a dream.
Hereon, nothing could stop me and my journey to bring about a clean environment that made my confidence level swell with pride. I began to visit schools and colleges to lecture on how, we could make small effective measurements on purifying our air.
Being a part of the SAVE AAREY FOREST MISSION, cleaning of the controversial Aarey forest, Colaba mangroves, Gorai beach, Versova beach, River March, Charkop mangroves, tree plantations at several schools, protecting wetlands and all that was possible to save our environment was on my list .
The response at schools, colleges, friends circle, and neighbourhood, local was over whelming. My enthusiasm for working on a larger scale gave me the push to better my scopes to bring about awareness. Several NGOs, institutions, were roped in to pass on the message of protecting our environment. Endangered species needed to be safeguarded for our future generations. Today our younger generations need to be made aware of how to improve and bring about reduction in pollution of our nature.
Today our nation is going through a lot of deterioration wherein trees are hacked for construction. Every nation needs development, but not at the cost of destroying nature. Plenty of alternatives can be considered, but awareness needs to be propagated. Man has been destroying nature, and we surely have been facing the nature's fury to learn our lesson. The impact has already been countered with several places flooded, crops destroyed, lives and property lost.
Let's open our eyes and become alert. Save our planet or else our future generation will have to resort to dust filled libraries that has decade old books showing the meaning of nature and new to our present generation.
My journey in bettering our surrounding also led me to make innocent minds alert. There is danger lurking around at every nook and corner countering little girls. An awareness of 'good touch, bad touch was also a part of my teaching. Parents usually have hesitation in explaining matters on how a little girl needs to keep her limitations when faced with strangers. This effort was taken to orphanages where girls become an easy prey. Support from my family and friends has come a long way in helping me go ahead.
I am now back to educating kids on the collection of waste multi layered wrappers that prove useless to our environment. These wrappers ultimately land at our water bodies that is a threat to our aquatic life.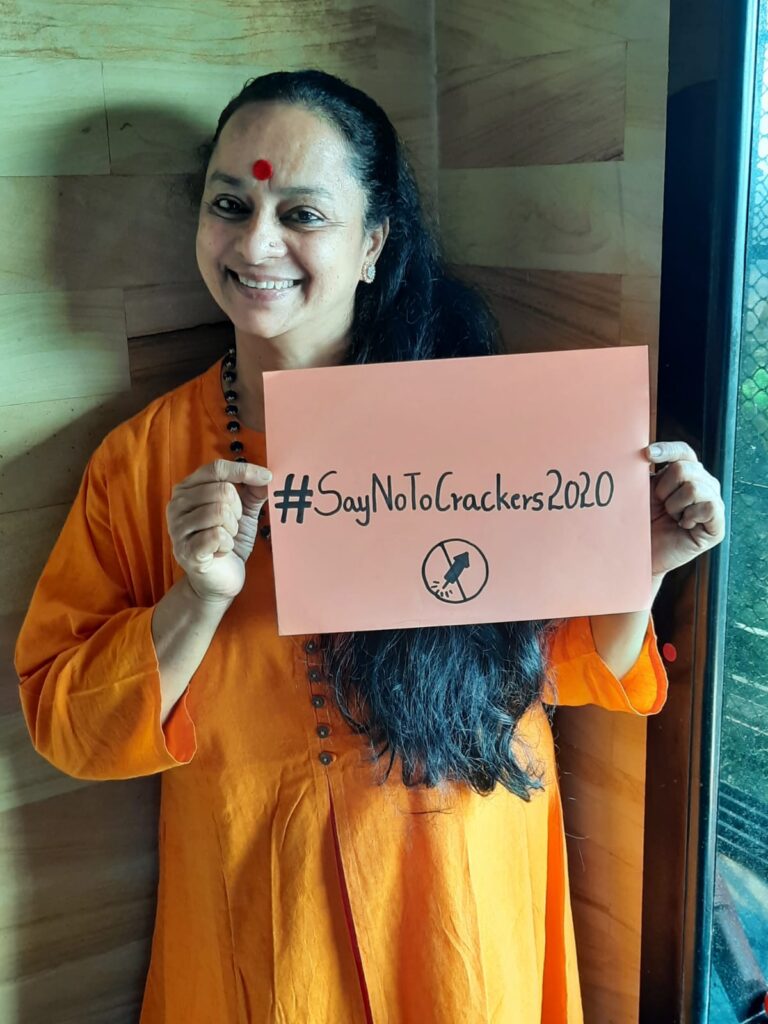 Like human, every creature has the right to live. Plastic the greatest threat can never be extinguished for decades. But the destruction it causes is grave. Plastic has naturally been the greatest source of polluting our planet. When every human realises the space that can be created to save our earth, will be an immense dawning for mankind. Generations to come will thank their forefathers for having made an effort to save our planet. The Eco bricks challenge that helps kids collect their chips wrapper, Safai bank teaches schools to collect wrappers and donate them to the cement factories for making durable roads etc. are a few that can help our environment. Requesting schools to abstain from crackers that frighten our birds and animals and on how harmful they are to our health. The list is endless but my inclination to be useful to society is what gives me immense pleasure.
"THE GREATEST THREAT TO OUR PLANET
IS THAT SOMEONE ELSE WILL SAVE IT"