News
Mumbai: Covid cases are at rise.
MUMBAI: The state public health department's surveillance officer Dr Pradip Awate reminded on Saturday that Delhi too had seen a rapid rise in Covid cases in April, but the daily caseload is now back to three digits. "There is a rise in cases and we need to be cautious, but this isn't the fourth wave. The caseload may rise for the next four to five weeks, but will then stabilize and start dropping again," he said.
Dr Awate said that the three-page letter sent from the state public health department to various district and civic corporations on Friday was a matter of routine to stay prepared for any rise. "We send graphs of cases and test positivity rate to all district authorities every week. The idea is to use the feedback to prepare our system," he added.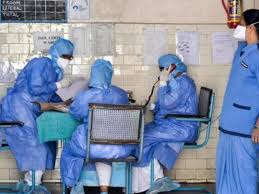 The main reason doctors are not worried about the fourth wave right now is that the Covid variant in circulation is still Omicron, which was responsible for the third wave between December 2021 and January 2022.
"Genomic sequencing throughout the country has shown Omicron and, while newer sub-lineages are being detected, it is still the same variant," said a senior doctor from a BMC hospital.
BMC executive health officer Dr Mangala Gomare said that Mumbai had registered over 20,000 cases in a single day on January 7. "It is unlikely that the same variant can cause such a huge rise again," she added.
While the newer sublineages of Omicron-Covid, BA.4 and BA.5, were detected in Pune last week, the results of genomic sequencing of 550 samples from Mumbai are awaited soon. "The results should be available in a couple of days," said health officials, adding that given the rise in cases in Mumbai, it is likely that the newer sublineages are in circulation here.
In a letter sent on Friday, state additional chief secretary (health) Dr Pradeep Vyas had asked the district and civic administrations to carry out surveillance of flu-like and respiratory illness cases and advised for use of masks in order to check the spread of the viral fever.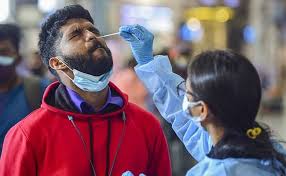 Pulmonologist Dr Lancelot Pinto from Hinduja Hospital, Mahim, said the masking decision was much needed. "Masking in public places, especially closed and crowded spaces such as auditoriums, public transport and workplaces should be encouraged, especially during surges in cases." He added that individuals who are vulnerable should be encouraged to wear masks wherever it is feasible to do so.
"Going forward, inculcating masking when ill, or when in crowded spaces through education campaigns could be a useful public health intervention, not just for Covid, but even for diseases such as tuberculosis which are endemic to India," Dr Pinto added.
This news had not been edited by our staffs and has been posted here to keep the users updated.