News
Monsoon arrived in Kerala a little early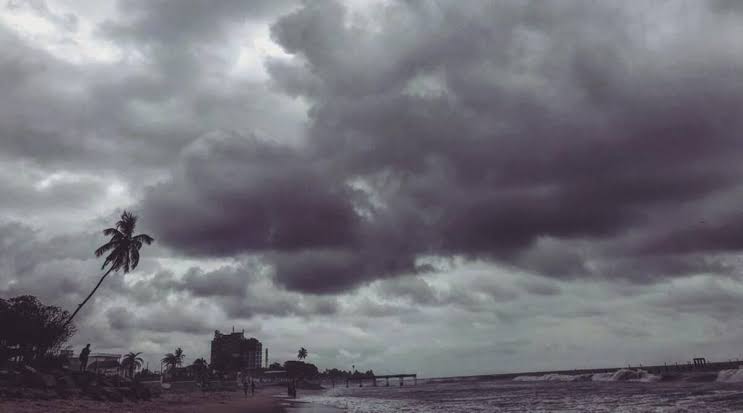 Southwest monsoon set in over Kerala on Sunday, three days ahead of its normal date of onset on June 1, the India Meteorological Department (IMD) said.

According to an IMD release, southwest monsoon has advanced into parts of south Arabian Sea, Lakshadweep area, most parts of Kerala, some parts of south Tamil Nadu and some parts of Gulf of Mannar among others.

"Southwest monsoon has set in over Kerala, against the normal date of June 1," news agency PTI quoted IMD director general Mrutyunjay Mohapatra as saying.
The IMD added that all the conditions for the onset of monsoon over Kerala have been satisfied, including that of widespread rainfall activity over the state during past 24 hours. Out of 14 rainfall monitoring stations for declaring onset of monsoon over Kerala, 10 stations have received rainfall of 2.5 mm or more, the IMD said.

Among other satisfactory conditions for declaration of the onset of monsoon is the depth of westerly winds extending upto 4.5 km above sea level.

"The strength of the westerly winds have increased over southeast Arabian Sea in lower levels and is about 15-20 kts (25-35 kmph). Besides, cloudiness over southeast Arabian Sea and adjoining areas of Kerala have increased and the average outgoing long wave radiation (OLR) is 189.7 W/M2 over the region," the IMD said

Earlier on May 13, the IMD had forecast the onset over Kerala on May 27 with help from remnants of Cyclone Asani that struck the Bay of Bengal a fortnight ago. On Friday, it said conditions were becoming favourable for the onset of the monsoon over Kerala during the following two to three days. The forecast had a model error of four days.

On Saturday, the IMD had forecast that there were likely isolated heavy rainfall over Kerala and Mahe between May 28 and June 1, and over Lakshadweep on May 30, besides isolated rainfall over Andhra Pradesh, Telangana, Karnataka and Tamil Nadu, Puducherry and Karaikal during next five days.

"Squally weather (wind speed 40-50 kmph gusting to 60 kmph) very likely over southwest Arabian Sea during next 5 days," it tweeted on Saturday.

It added that there were no significant heat wave conditions over the country during the next five days.
The monsoon, which delivers about 70 percent of the country's rainfall, is considered the lifeline of India's agri-based economy. The early onset of monsoon is significant at a time when New Delhi has to import edible oils, whose prices have skyrocketed of late, and curb exports of some agricultural produce, sending international prices higher.
In
n the days ahead, the southwest monsoon is expected to advance to "…remaining parts of Kerala, some more parts of Tamil Nadu, some parts of Karnataka, and some more parts of south and Central Bay of Bengal, some parts of northeast Bay of Bengal and northeastern States during next 3-4 days," the statement added.
Last year too, the monsoon had been forecast to arrive by May 31 but officially landed on June 3 after which the progress was slow. The IMD used a specialised weather model to forecast the monsoon onset over Kerala and the forecast date had a built-in four-day margin of error.
Except for 2015, the monsoon had arrived within the four-day window of the date forecast by the IMD from 2005-to 2021, the IMD said in a press statement.
The IMD has forecast the June-September monsoon to be normal with rainfall likely to be 99% of the historical normal.
The news has not been edited by our staff, it's taken from trusted website, to spread the things happening in and around the World.