News
Kerala Gold Smuggling Case
KOCHI: Swapna Suresh, the prime accused in the case related to gold smuggling through diplomatic channels, on Tuesday levelled serious allegations against Kerala CM Pinarayi Vijayan, his family members and senior IAS officers, triggering demands from the opposition for his resignation.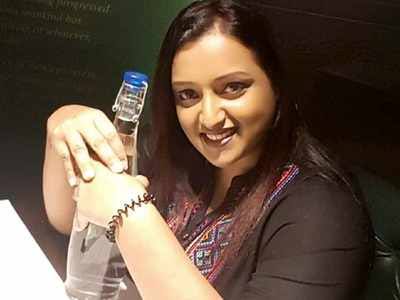 " I have already given 164 statements in court about a threat to my life. I have declared in court about all the people involved in this case. I have also filed a petition seeking protection in court. They are considering it. I have declared in the court about what is the involvement of M Sivasankar (then principal secretary to Kerala CMO), the Chief Minister, CM's wife Kamala, CM's daughter Veena, his secretary CM Raveendran, then Chief Secretary Nalini Netto IAS, then minister KT Jaleel," she said.
Though Swapna had spoken publicly about the case and against the CM's ex-principal secretary M Sivasankar earlier, she is raising allegations against Vijayan for the first time. Talking to the media after giving a confidential statement under CrPC before a magistrate, Swapna said Vijayan, his wife Kamala, daughter Veena, Sivasankar, ex-private secretary CM Raveendran, ex-minister KT Jaleel and former IAS officer Nalini Netto had involvement in gold smuggling through the diplomatic channel.
Vijayan rejected the charges. His office put out a statement, shortly after opposition leaders demanded an explanation from him. "Some statements made by a person accused in certain cases have come to (my) notice. It was the state government that first demanded the Centre to carry out a coordinated probe into the gold smuggling case. Later, it also pointed out some valid doubts over the manner in which the probe was conducted. Baseless allegations were repeatedly raised against us for petty political reasons. These are part of some political agenda. People have rejected it. After a break, the person accused in the case is again made to blabber old things. There is not a grain of truth in it," it said.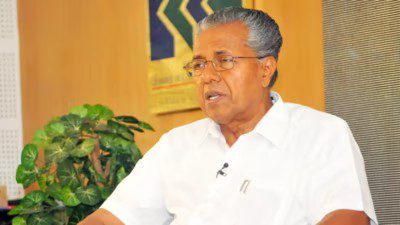 Swapna told mediapersons that everything started in 2016, when the CM went to Dubai. "That's when Sivasankar contacted me for the first time. Initially it was regarding the airport, protocol and arrangement. Later, he called and said the CM forgot to take a bag with him and the bag has to be taken to Dubai. Then a diplomat from the UAE consulate was sent to Dubai at the direction of the consul general carrying the bag. When the bag was screened at the consulate, we understood that it contained currency. Also, many times biryani vessels with huge weight, which means it didn't have just biryani but also some sort of metal objects, were sent in consulate vehicles to Cliff House (CM's residence) by consul general from his residence as per Sivasankar's instructions," she said.
Swapna said she had revealed the same things in her previous statements. She said there were many other similar incidents and she had given explanations on them in her confidential statement on Tuesday.
" I've been advised by the court not to reveal details of my statement now," she said.