News
Karnataka heavy Rainfall till Saturday, issued red alert in these districts today
Karnataka is set to experience intense rainfall activity for a second successive week, as heavy pre-monsoon showers have been forecast across its coastal and southern areas until Saturday (May 21) and possibly beyond. Karnataka heavy Rainfall till saturday, issued red alert in these districts today.
After Cyclone Asani-induced rains pounding the state last week, a cyclonic circulation over Kerala and a north-south trough running from Maharashtra's Vidarbha to north Kerala will collectively create more wet conditions over Karnataka and its neighbouring states this week.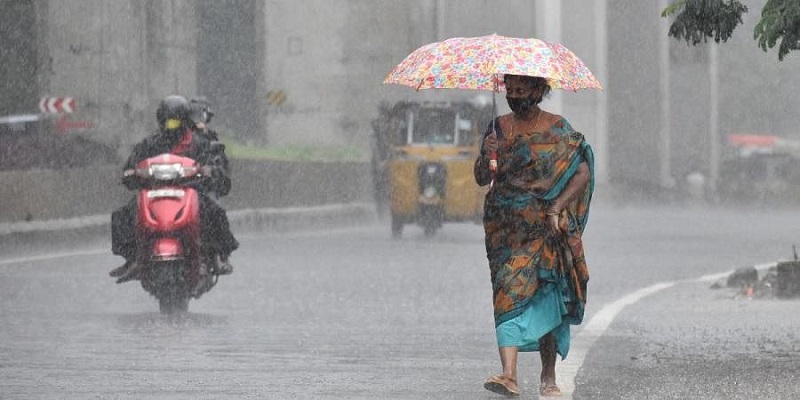 The India Meteorological Department (IMD) has predicted fairly widespread to widespread rainfall of light to moderate intensity, along with thunderstorms, lightning and gusty winds across Karnataka for the next five days.
Isolated locations in its Coastal and South Interior subdivisions are likely to be lashed by heavy to very heavy downpours between Tuesday and Thursday, followed by heavy showers on Friday and Saturday. In view of these predictions, both the aforementioned subdivisions have been placed under an orange alert for the next three days.
The advisory urges residents to 'be prepared' for rough weather. The rest of the state will remain on a yellow watch ('be aware' of weather situation) in this forecast period. On a district level, the IMD's regional met centre in Bengaluru has issued orange alerts over 19 Karnataka districts for Wednesday and Thursday, May 18-19.
These include Bellary, Bengaluru Rural, Bengaluru Urban, Chamarajanagar, Chikballapur, Chikkamagaluru, Chitradurga, Dakshina Kannada, Davangere, Hassan, Kodagu, Kolar, Mysuru, Mandhya, Ramnagar, Shimoga, Tumkur, Udupi and Uttara Kannada.