News
Judoka Shushila wins silver, IND leads ENG in hockey on Day 4 of Commonwealth Games 2022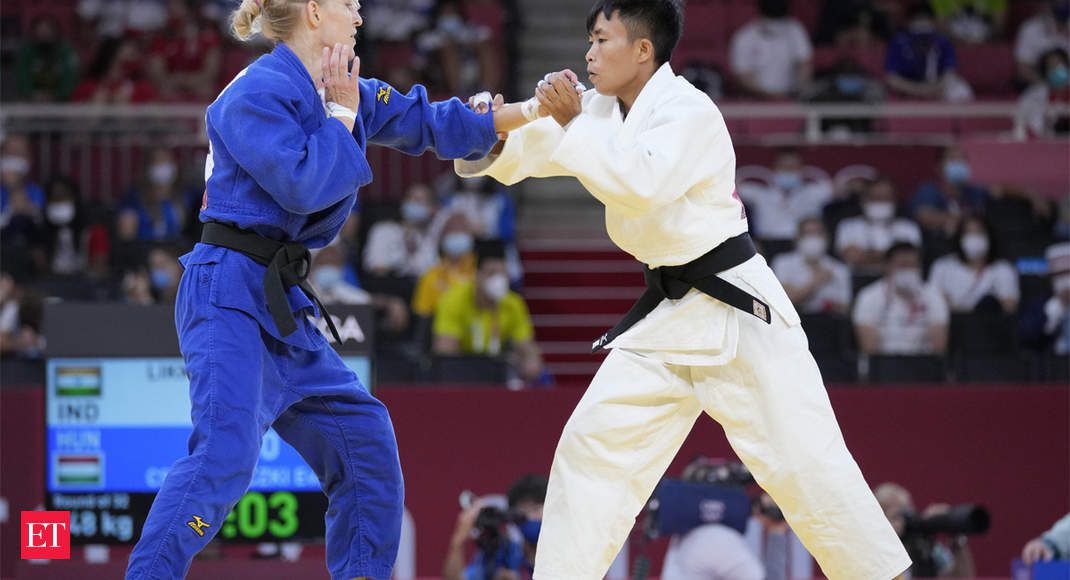 CWG 2022 Day 4 Live Updates: Top Indian sportspersons will be in action today. India have so far won three gold, two silver and one bronze medals
Commonwealth Games 2022 Day 4 Live Updates: Judoka Shushila Devi Likmabam lost the women's 48kg final against South Africa's Michaela Whitebooi to settle for a silver medal. Also, three other judokas will fight for the bronze medal. In hockey, India are 4-4 against England in a Men's Pool B hockey match. It has been a great day for India so far as the country found unlikely heroes. The Indian lawn Bowls team made history on Monday as it defeated New Zealand in the women's four semi-final to assure themselves of at least a silver medal. Boxers Amit Panghal (flyweight) and Hussam Uddin Mohammed (featherweight) have entered the quarter-finals. In weightlifting, Ajay Singh finished fourth in men's 81kg. Gymnast Pranati Nayak finished fifth in women's vault final. In squash, Saurav Ghosal beat Scotland's Greg Lobban to reach men's singles semi-finals, however, Joshna Chinappa went down to Canada's Hollie Naughton in women's singles quarterfinals.
India have so far won six medals (three gold, two silver and one bronze) in CWG 2022.
Monday will also see several other top Indian sportspersons in action. In badminton, India will face Singapore in the mixed team semifinal. In table tennis, the Indian men's team will play the semi-final against Nigeria.
This news has not been edited by our staff and has been posted to keep the users updated about the things happening in and around the world.