Wardi
"It's the Heart of Gold and Stardust that Shine"!!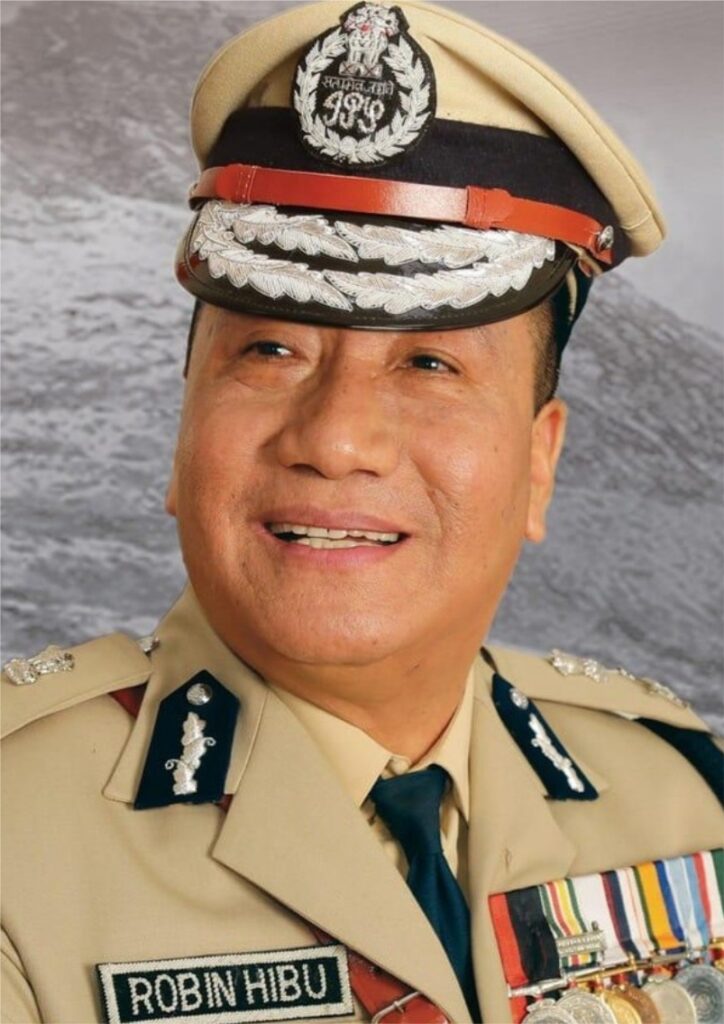 A SUPER COP WITH A GOLDEN HEART
THE MAN WHO HAS CONVERTED EVERY OBSTACLE INTO AN OPPORTUNITY- IPS OFFICER ROBIN HIBU, SPL CP Delhi

-By Pratibha Sharma
'The police are the public and the public are the police; the police being the only member of the public who are paid to give full time attention to duties which are incumbent on every citizen in the interests of community welfare and existence'

~Robert Peel
A crusader for North-eastern migrants in the fast paced Delhi, Special CP Mr. Robin Hibu, an IPS officer of 1993 Batch of AGMUT Cadre, is the first IPS officer from the breathtaking valleys of Arunachal Pradesh. Time and again he has been an inspiration and his story has been nothing short of a super cop in a Film. But the way he overcame the hardships in his life gives us true inspiration and motivation.
Mr. Hibu, who is twice awardee of President of India Police Medal for Meritorious Services, twice Gold medallist in Arunachal Pradesh for Outstanding Services, twice awardee of UN Peace Medal for Outstanding Services along with countless other Medals and accolades, has been an overachiever throughout his life and career.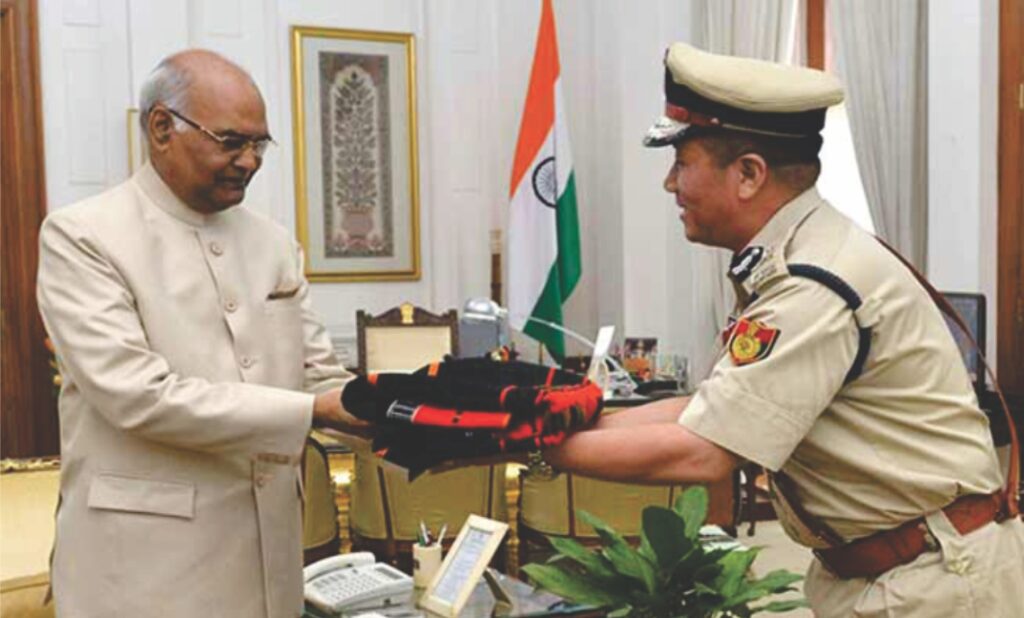 A TALENTED CHILD IN A WORLD OF HARDSHIP
His evergreen smile and humble personality states a great deal about his background. Mr. Hibu hails from the Apatani tribe who are deeply rooted in the soil of a remote Hong village in Arunachal Pradesh. He is a farmer's son who completed schooling from Kasturba Gandhi Ashram School at Ziro. A school which he states, was a second home for him. One morning a great storm took hold when it was time for him to go to school, despite his other mates skipping on the class; he decided to walk 10 kms and attended his school. His zeal to beat any obstacle in his pursuit of education made his teachers proud and they blessed him for his endeavours. This incident from his childhood was nothing short of a trailer of a remarkable human being he was bound to become.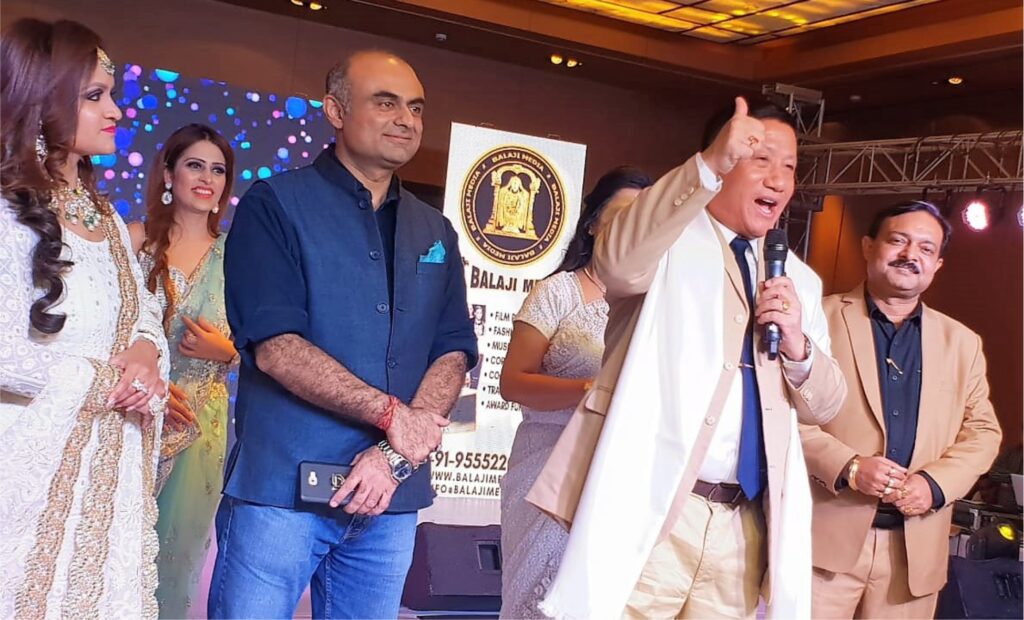 Mr. Hibu has been an arts student who has been awarded with numerous government scholarships such as Government of Arunachal Merits Scholarship for Secondary School Exam, CBSE, New-Delhi Merit Scholarship for High School Exam. (Arts) and Nehru Memorial Scholarship for standing first in History Honours in Graduation. But in a world riddled with discrimination, based on colour, race or status, sometimes fails to nurture even the most brilliant minds. When he was given admission in prestigious Ram Krishna Mission school, within two months he was asked to take re-admission next year and vacate his seat. Demotivated and disturbed, he later on gathered the knowledge that his seat had been given to the son of a wealthy minister. An incident which remained in his heart, when he was asked to attend a programme of the same school as an honoured guest, as an IPS officer, he didn't hesitate to remind the school the discrimination that was met upon him.
He has secured a First Class in Master Degree in Sociology, JNU. But even this First Class Degree tells another story. While coming to Delhi from Arunachal to pursue higher studies in JNU, despite having reservation of his seat in the train, he was asked to vacate his seat for an officer and made to sit near the toilet. He is quoted saying that such an unfortunate incident was a turning point in his life. So while he was excelling in his Master in sociology, simultaneously he was preparing for UPSC, which he cracked in his first attempt.
JOURNEY TO BECOME AN IPS OFFICER
It is a famous saying that we, the citizens, only sleep peacefully at night because someone out there is protecting us. Mr. Hibu has made Delhi, with his hard work and dedication, a much safer place for not only the mainlanders but also the north-eastern citizens, effectively bridging the gap between the north and the northeast India. Against all odds, he has battled xenophobia and racism. He was also posted as Chief of Security in Rashtrapati Bhavan, and then later on he was promoted as Special Commissioner of Police, a post which he holds presently.

Throughout his police career, he bought regulations which further assisted in making Delhi a safe haven for all. When he served as a nodal officer in the Delhi Police's Special Unit, which was set up to assist more than 12 lakh citizens of the Northeast, he helped set up the special emergency helpline number '1093'. Acting upon his recommendation, Special Unit for the North Eastern Region (SPUNER) was formed within the Delhi Police. Such a unit was set up with its office complex and 400 recruits from the region.
For his extraordinary performance in foreign territories, he has also been honoured with UN Peace Medal for services in Kosova and UN Peace Medal for service in Bosnia. He is also known to donate blood every 3 months. A devotee of his nation and its citizen unlike any other, Mr. Hibu donates rupees forty thousand out of his salary every month for charity.
The very fact that he has donated his childhood home for Gandhi Museum in Arunachal Pradesh, gives the insight of his heart that is filled with devotion as well as the respect that he holds for the mother land.
SERVING NORTH EAST PEOPLE IN DISTRESS THROUGH NGO 'HELPING HANDS'
Where being a Police officer is itself a service for the nation and its citizens, Mr.Robin Hibu has gone a step further by establishing an NGO named "Helping Hands" which is a charitable, non-profit, non-government organisation in India by serving North-Eastern officers.
Established in 2016, Helping Hands holds the emotion of all the prominent North-Eastern UPSC officers who have suffered in the hands of poverty and discrimination and the determination to vanquish it. Ranging from education to rehabilitation, from Medical care to counselling, and also distributing food to 80,000+ stranded North-eastern citizens in and around Delhi, this noteworthy NGO has accomplished extraordinary feats in a remarkably short period of time.
The NGO makes arrangement for the final rites of a deceased person whose family cannot afford the same. Also they actively take part in career as well as psychological counselling of the youth in the India. Mr. Hibu, who is the president of the NGO, believes that the youth of India holds great energy but it gets wasted when that same energy is not directed towards achieving positive goals. This counselling is an endeavour by the NGO to show the youth the right path, especially for those who hail from a poor background and lack positive role models in life.
The NGO has reached out to multiple major corporations, under their CSR wing, to contribute towards the worthy cause. Great coaching institutes like Aakash, ALS, Vajiram & Ravi give scholarships to North-Eastern aspirants while Hospital Giants like MAX, Medanta, AIIMS, Fortis, etc., gives great concessions to poor North-Eastern citizens who cannot afford their healthcare. Also airlines like InDiGo and Vistara by providing charity through ferrying coffins for the poor North-Eastern people, free of cost, from mainland cities.
A true pioneer, a visionary with a humble heart and a wide smile, SPL CP Robin Hibu sets an example for us all, unlike any other. His story is such an inspiration that three biographies are under work to highlight his life that was akin to a lotus in a pond. As has been famously quoted by Pubilius Syrus "Anyone can hold the helm when the sea is calm," while making the world a better place, he reminds us that anything can be achieved with passion, ambition, hard-work and a dream.