News
Inbook Foundation – Celebrated the Proud Moment on 12th June 2022 at Terapanth Bhavan Mumbai.
On 12th June, the International Association of Lions Clubs organised the Award Ceremony to appreciate the service projects done by the clubs during the year 2021-2022 and to facilitate them with Awards. Lions Club of Mumbai Inbook Cafe is happy to announce that in the award ceremony they received a "Silver Trophy" for their exemplary services.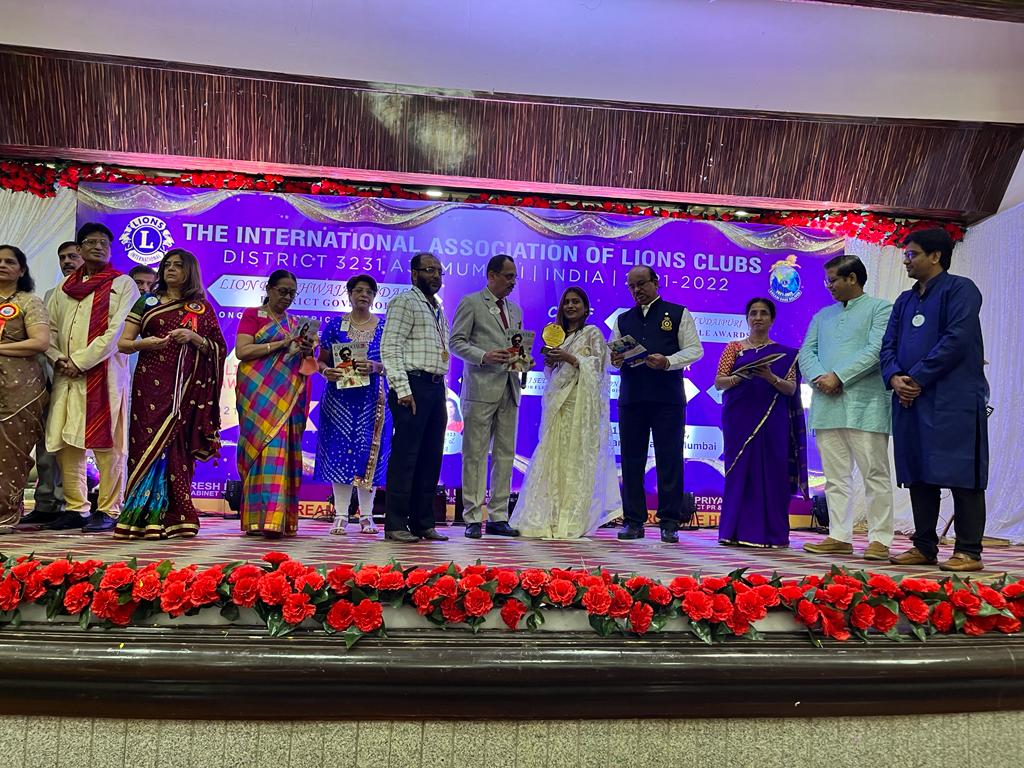 The event was organised at Terapanth Bhavan in Mumbai, on Sunday, wherein the Inbook Team receive the Silver Award and it was received by the Director of Inbook Foundation & Associate Partner in Singhania & Co. LLP. Adv. Nalini Mishra. Mr. Ali Sayed, the Vice-president of Inbook and Cafe social was also present, along with the director. ZC & RC . Mr. Kirti Ajmera and Mr. Rushabh Ajmera was also present on the dias.
Ms. Nalini expressed her happiness after receiving the award, in her latest Instagram posts, where she wrote- "Grateful for receiving an award on behalf of the Lion's club of Mumbai Inbook Café for our exemplary services. We have been socially active towards the welfare of underprivileged women and children of various villages of our country ??. Thank you International association of Lions club for presenting the same. @lionsclubs @inbook.in @cafesocialmagazine".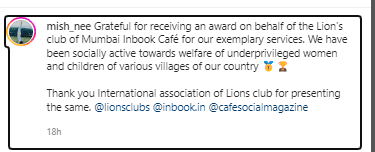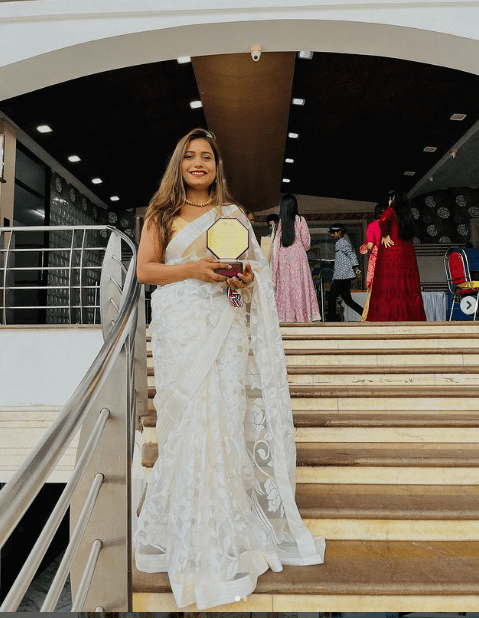 Mr. Ali also expressed his gratitude and said that the work carried by the Inbook Foundation is simple but exclusive and he is happy to receive the award and also gave credits to the entire team who supports and make every event possible, and awards like this encourages the team to excel in the work they do.