News
IKEA is going to open it's third Indian store in Bengaluru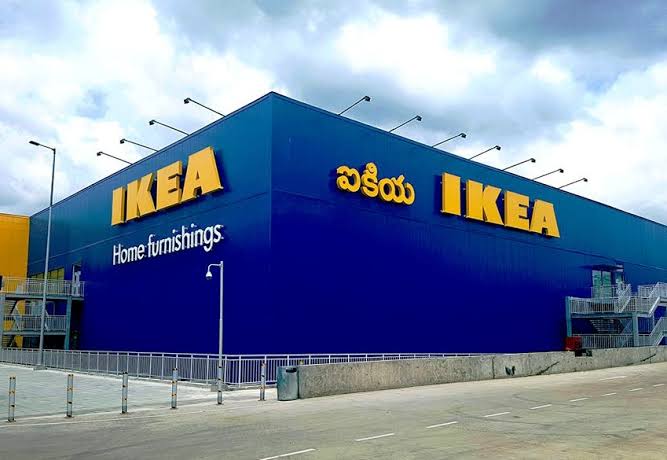 IKEA is a Swedish founded, Dutch headquartered multinational conglomerate that designs and sells ready to assemble furniture, kitchen appliances and home accessories, among other goods and home services. Started in Sweden in 1943 by 17-year-old, IKEA has been the world's largest furniture retailer since 2008.
IKEA opened it's first retail store in Hyderabad, in August 2018 and in December 2020, the Navi Mumbai store was opened, and the third store is going to open soon in Bengaluru, Nagasandra.
The Bengaluru's store, is spread over five lakh sqft of land, and would employ 800-1000 direct workers and another 1,500 indirectly. The store in Nagasandra is expected to attract more than 70 lakh visitors every year.
Jester Brodin, CEO of Ingka Group, of which IKEA is a part, met the CM on Wednesday to further discuss the launch and also invited Bommai to the launch event. IKEA would open its flagship store in Bengaluru next month, Karnataka Chief Minister Basavaraj Bommai announced on the sidelines of the World Economic Forum Meet in Davos on Wednesday. "I am pleased to announce that IKEA will be opening their flagship store in Nagasandra in June 2022. We are also in talks with the organisation to encourage local manufacturing, thus boosting employment and economic growth." – tweeted Karnataka's CM .

Industries Minister Murugesh Nirani, IT, BT Minister C N Ashwath Narayan, Additional Chief Secretary in the Department of Industries E V Ramana Reddy, Chief Minister's Principal Secretary N Manjunath and Commissioner in the Department of Industries Gunjan Krishna were present at the meeting on Wednesday.