News
General Bipin Rawat's Funeral Updates!!
General Bipin Rawat, the Chief of Defence Staff, and his wife, who was killed in a helicopter crash, will be cremated today with full military honors. Hundreds of people lined the streets as the truck carrying the coffins arrived at the Brar crematorium in Delhi.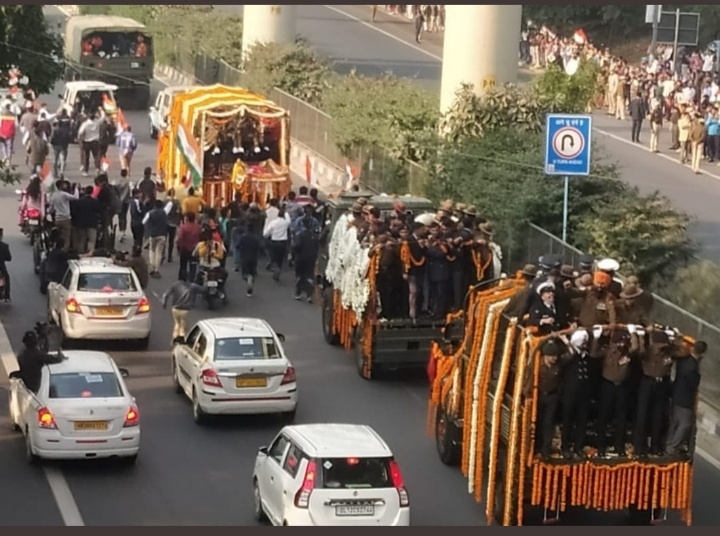 Here are the Live Updates
Today, at 3, Kamraj Marg residence, key figures in the administration and lawmakers from all parties paid respect to General Rawat and his wife, Madhulika Rawat.
Among those who paid their respects to the Rawat's were Union Home Minister Amit Shah, Congress leader Rahul Gandhi, Delhi Chief Minister Arvind Kejriwal, and his Uttarakhand counterpart, Pushkar Singh Dhami.
According to the Army, the public can pay their respects between 10 a.m. and 1.30 a.m. today, after which the bodies will be taken to the Brar crematorium.
The burial procession for General Rawat, the country's first Chief of Defence Staff and a former Army Chief has been meticulously planned.
A total of 800 service personnel are expected to attend the CDS' military funeral.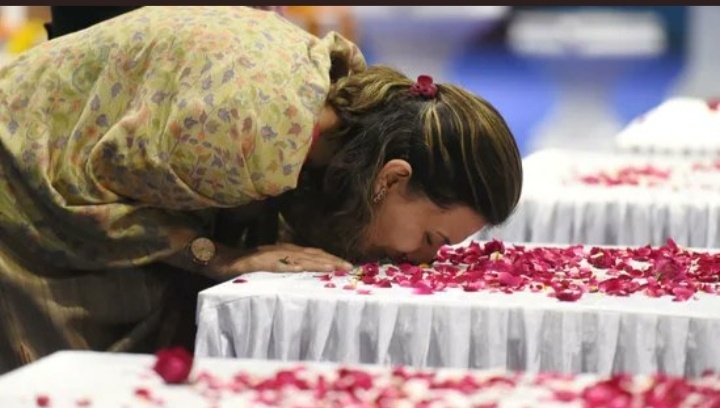 According to protocol, the Chief of Defence Staff will receive a 17-gun salute.
General Rawat's funeral has drawn senior military officers from Sri Lanka, Bhutan, Nepal, and Bangladesh to New Delhi.
In a helicopter disaster in Tamil Nadu on Wednesday, General Rawat, his wife, Madhulika Rawat, and 11 other people were killed.
Last night, the bodies of General Rawat, his wife, and the other victims of the incident were carried in from Sulur, Tamil Nadu.
Prime Minister Narendra Modi, Defence Minister Rajnath Singh, National Security Advisor Ajit Doval, and top defense officials paid them respect upon their arrival at Palam airbase in Delhi.