FROM BATTLING CORRUPTION TO ADOPTING VILLAGES, A TRUE NATION BUILDER – MAYANK GANDHI
"You never change things by fighting the existing reality.
To change something, build a new model that makes the existing model obsolete."

― Buckminster Fuller
A  shining career in politics, a bag full of international opportunities and two shining degrees, Mayank Gandhi left everything to devote his knowledge and power to the upliftment of rural India & rightly proved that to help the needy is the noblest deed
Born and brought up in Mumbai, Mayank Gandhi had experienced the cries and pleas of urban India since his early life. With stern determination and deep empathy for his fellow beings, he grew up to be a committed statesman and an international urban planner. He was a consultant to many countries on Urban and Rural Governance and a part of the World's largest body of architects and urban planners. The international exposure led him to strive for the same kind of life for his countrymen. From that there was no looking back. Mayank Gandhi resolved to dedicate his whole life to nation building and humanitarian ventures – be it by eradicating corruption or upliftment of rural India.
Mayank Gandhi was born in Mumbai on November 7, 1958, to a middle-class family. In 1981, he received his B.Sc. in science and a Diploma in Business Management. He joined Anna Hazare in 2003 to draft key policies like the Maharashtra Right to Information (RTI) and transfer rules. Later, he went on to become a member of teams that developed significant urban government legislation and policies, such as the Nagar Raj Bill, an urban counterpart to the rural "Panchayati Raj Bill." Gandhi was also appointed as part of the advisory council of the Chicago-based CTBUH, the largest not-for-profit body of planners and architects in the World
In 2011, he led alongside Anna Hazare and Arvind Kejriwal in the India Against Corruption (IAC) movement, which grew to become one of the World's greatest movements. The movement later evolved into the Aam Aadmi Party (AAP), of which he was a member of the National Executive Council. However, he later quit the party in 2015, because he considered himself to be unfit for politics as he didn't want to compromise his principles.
The zeal for nation-building nonetheless continued. Politics cannot be the only way to impact the livelihood of people for the better. He found inspiration in Gandhi's words – "The soul of India lives in its villages" and realized that transforming villages can transform the country. During this time, reports of a severe drought in Maharashtra's Marathwada region came out. The situation was dire, and it was during this crisis that the seeds of Global Parli were planted. A carefully developed rural development model was required, one that could comprehend the multiple nuances and layers of rural India. This idea gave way to the journey of Global Parli, which modeled 15 villages of Parli.
Global Parli is a revolutionary movement led by Mayank Gandhi to reform India through rural Economic transformation, with a special emphasis on the environment, economy, and 360-degree development of our farmers and their families. Global Parli is currently working in around 10 Maharashtra districts and 7 Madhya Pradesh districts in India. This initiative by Gandhi continues to grow as he recently began Global Kutch, a Jal Andolan which aims to solve water management issues in Kutch district of Gujarat.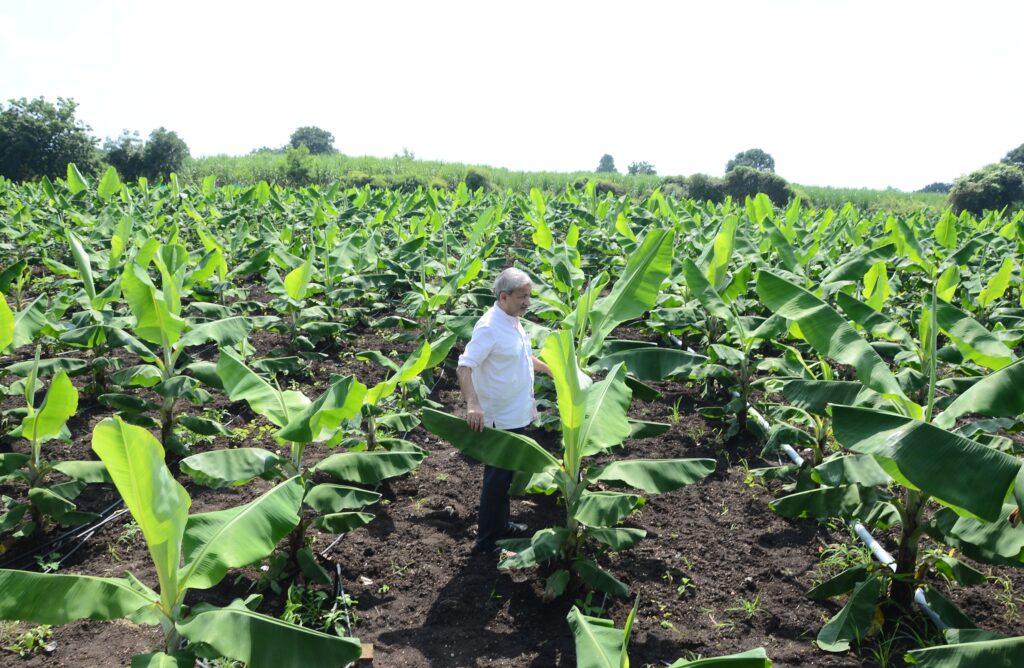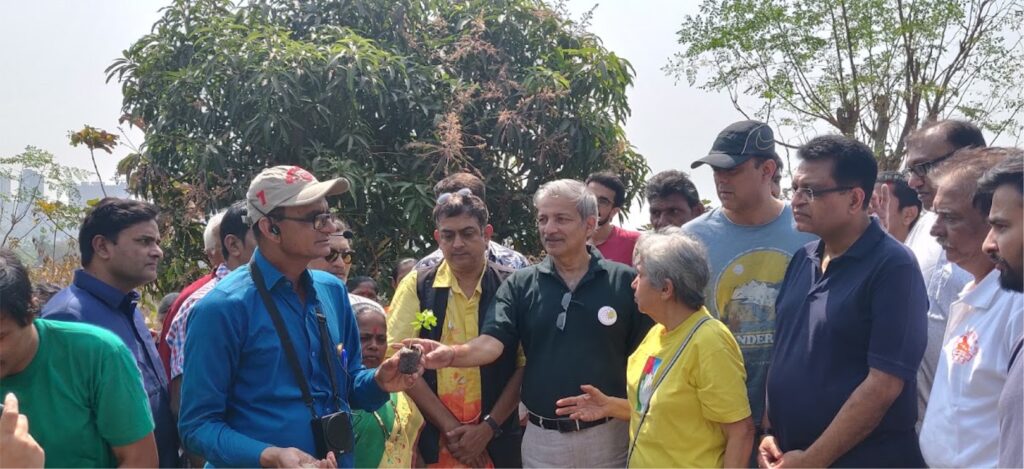 By modifying cropping patterns, training, and cluster plantation, he has developed a proof of concept model with 360° village development, water harvesting, and multiplying farmer earnings by over 20 times. He led the planting of over one crore fruit trees in the poorest parts of the country, including Marathwada, MP, and Palgha, in the previous two and a half years.
Gandhi believes that intention is the most crucial factor before taking any initiative. Intention coupled with hard work can move mountains. Gandhi has a firm belief that India can be transformed by multiplying farmer incomes through his Rural Economic Revolution model with Global Parli.
Café Social has always strived to highlight the responsible people of the society who have initiated light through the righteousness of their heart and the flame of their devotion and to substantiate that any amount of hardship can be addressed through a combination of enduring and selfless sentiment with a solution-oriented attitude.