General
Epitome of Relentless Hardwork !!
-By. Adv. Surabhi Sankhla
Practising from the age of 4 and fighting Dangals (Indian wrestling) from a mere age of 5 years, Rishabh Patel is the epitome of relentless hardwork. Born to Mamta and Mukesh Patel in the monsoon of 1997, Rishabh was bullied as a child by neighbouring children, which attracted him to the world of wrestling. In a very personal interview given to our Editor Surabhi Sankhla, Rishabh shares his incredible journey with our readers.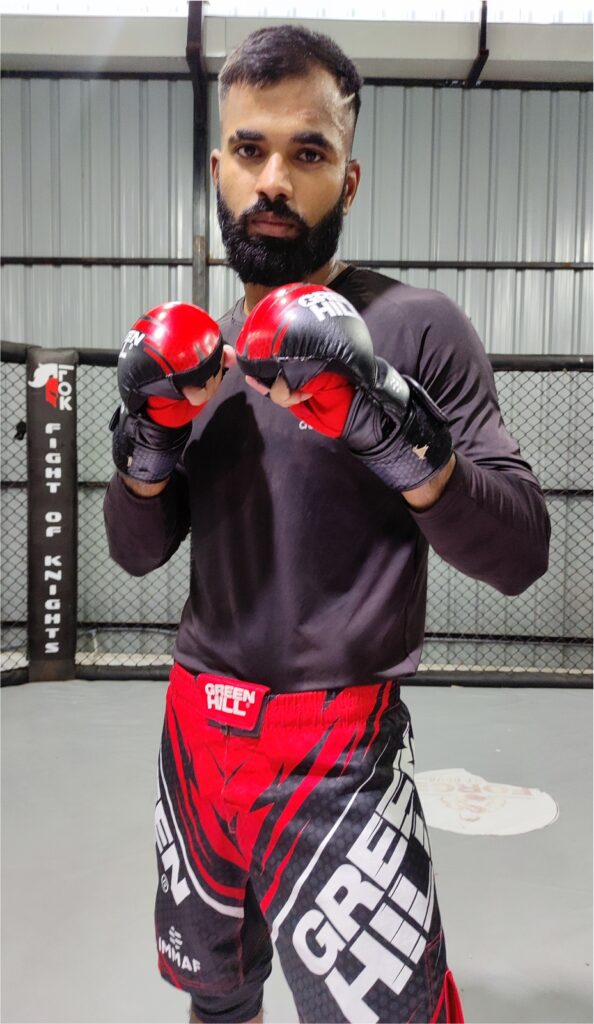 Most children learn to walk at the age of 4 while you started stepped into the world of wrestling. What made you walk into the akhada with baby feet?
Ans: I remember growing up in a very hostile environment and being bullied and harassed on a daily basis. Frustrated and annoyed I ran to my Nanaji one day, where I learnt the first lesson of my life, he told me "जिसकी लाठी उसकी भैस" (whoever owns the stick eventually owns the buffalo). He took me "Binda Guru Akhada"(a local Indian wrestling centre), where I grew adamant to become stronger and defend myself. Eventually, I found my passion in wrestling.
So that makes 20 years of experience as an athlete. It would be a delight to learn some insights into this journey of yours.
I was born in a lower middle-class family, where scoring good marks meant encouragement for pursuing government services but nothing apart from wrestling pleased my eyes. Hence, I knew from a young age where my purpose lies, it became difficult for me to even sleep without training. At the age of 12, with eyes gleaming with dreams I joined the SAI Centre, Bhopal, which didn't work out in my favour due to meagre support from authorities. It was the same time when I discovered a newfound interest in Mixed Martial Arts and eventually started pursuing it. As of now, I have fought more than 50 Dangals and more than 40 Mixed Martial Arts Fights, wherein I secured 32 gold medals. Having won 5 National MMA Tournaments, I now aspire to represent the nation in UFC (Ultimate Fighting Championship).    
Sport in India is a rather underdeveloped and under-focused sector. What challenges and stress according to you are faced by athletes under such circumstances?
The biggest problem that plagues the sports sector in India is the lack of appropriate sports education and awareness. It fails to attract the youth and discourages the few willing to pursue it. The lack of infrastructure in the prevailing training centres fails to amplify the raw talent of the youth, coupled with financial problems faced by the athletes. The issue of support and sponsorship in India is only as clear as mud. The backbone of pursuing any sport is having the right amount of nutrition, the provision of which is the biggest lacuna in the system. It is evident that most of the sports people come from lower middle-class families and require financial support to sustain their lives. An Indian athlete is that lotus that grows in the mud of such issues. 
What is your mantra of copping up with such challenges?
At a very young age, I learned that I am at my own mercy and that's when I stopped dwelling on challenges and excuses. I ventured out in search of knowledge and opportunities and grabbed everything that came my way.
As a child, my mother narrated to me the valour of Maharana Partap, where he even survived on rotis made of grass seeds in the battlefield. This story became my inspiration to fight with available resources persistently. I took a great deal of small part-time jobs including labour intensive work to sustain my family and my dreams at the same time. I am now blessed to have Vikas sir as my guru who supports my dreams and endeavours without any consideration. I feel that everyone is plagued with problems of their own but instead of complaining, athletes need to set their hearts on their goals.
What a positive perception, indeed something which we should all instil. What do you think should be done to promote sports in India?
I feel that there is a need to enhance the quality of sports education and provide exposure to children from a young age. Government should support more and more sports and provide financial assistance to ews athletes. A nutrition program should be introduced for needy athletes. We need more funding to enhance our fitness infrastructure to reach even the last mile athletes. A country with a 1.3 billion population cannot lack talent, it only lacks encouragement and support. This huge pool of talent in India is waiting to be explored.