News
Engineer Sells Exotic Plants After Job Loss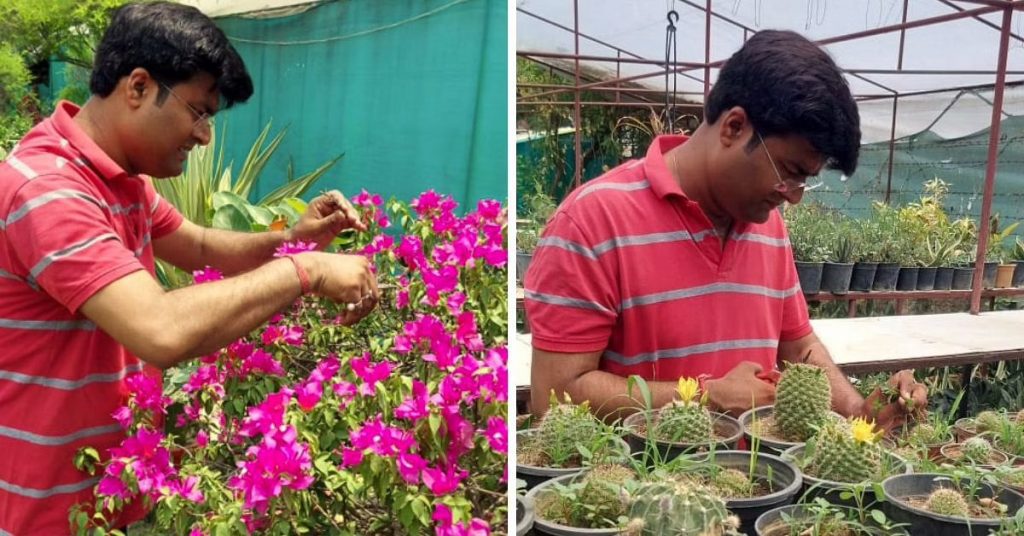 A few months after completing his BTech degree, Lucknow-native Saurabh Tripathi realised that he was not satisfied with his job. Additionally, the 2008 recession led to a significant downfall in his salary which pushed him to quit working as an engineer and start something afresh.

"The nursery was the only idea I could come up with on a tight budget," says the 36-year-old. "Gardening was my hobby. We always had a small garden where little flowers and other outdoor plants were grown. So, I thought why not start a nursery as a hobby."

From a simple garden nursery, he expanded to horticulture and floriculture. "I started by selling plants and seeds of vegetables, fruits, flowers and other crops. Large terrace farm owners and gardeners visited my nursery to procure these. It is from conversations with them that I understood this is a vast field and my interest grew substantially. So, I studied from them and researched in developing home gardens and lawns in commercial spaces, too," he says.

Speaking to his customers who are experienced gardeners, he started micro-farming in one corner of his nursery. Later, experimenting with methods from fellow farmers and YouTube channels, he put together a terrace garden in 2012.

Today, in his 500 square feet terrace garden, Saurabh grows almost all seasonal vegetables like tomatoes, chillies, brinjal, okra and exotic ones like celery, cauliflower and broccoli. He either sells this produce or uses it in his kitchen.

After putting together the nursery Saurabh realised the vegetables and fruits organically grown at his place taste better than store-bought ones. "Once you start eating these, there is no going back," he asserts.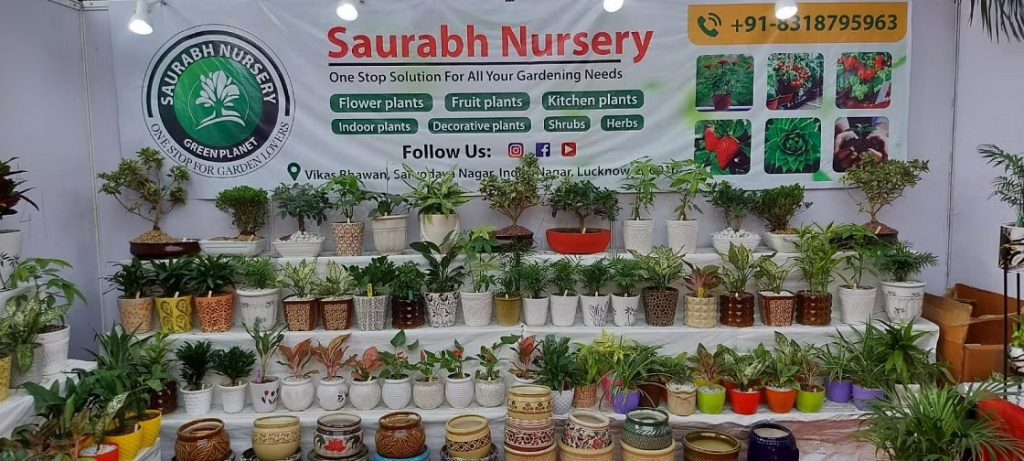 Other than owning a nursery, Saurabh went on to learn more about setting up gardens in commercial spaces. With the support of his gardening friends, he learned more about vertical gardening, lawn management, customised gardens and more. Today, he designs gardens and lawns for business spaces including 5-star hotels. "The trick is to experiment on a small scale at your own place before going big," he shares.

This news has not been edited by our staff and has been posted to keep the users updated about the things happening in and around the world.