News
Delivery boy Saved the life of an ex-army officer!!
A top defense official praised a delivery guy on Monday for saving the life of a former army commander who was critically unwell by rushing him to a hospital during a traffic gridlock in Mumbai.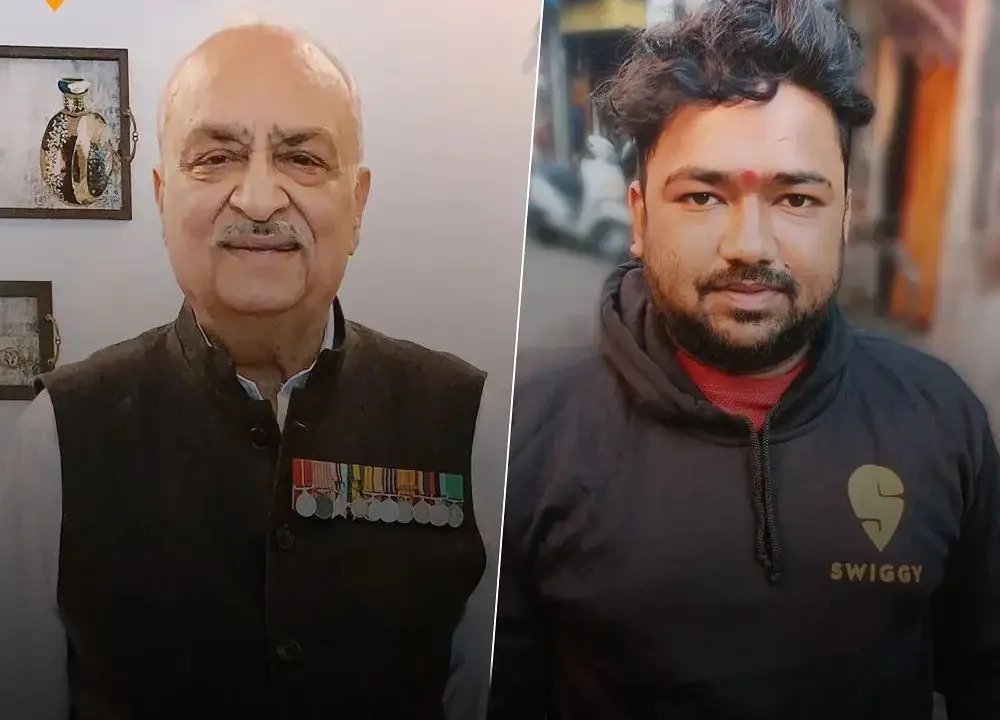 Colonel Manmohan Malik (retired), a 1971 war veteran, was in medical distress on December 25 of last year when the incident occurred."
My son decided to drive me to the Lilavati Hospital after I became extremely ill. In a social media post, Col Malik added: "We couldn't move even an inch because of the high traffic.
He stated his son desperately cried for assistance and asked for two-wheeler riders to assist him since they could weave through the traffic more quickly and get him to the hospital sooner. Passers-by, on the other hand, did not pause.
"A Swiggy delivery lad was courteous and offered to drive me to the hospital right away. Mr. Kirdat yelled repeatedly for other drivers to move aside. We finally arrived at the hospital. Mr. Mrunal instantly alerted the employees that I was serious and requested that they take action as soon as possible, "he stated.
Lieutenant General HS Kahlon, GOC, Maharashtra, Gujarat, and Goa, congratulated Mr. Kirdat on his thoughtful gesture.