Legal
CYBER EXPLOITATION OF THE ELDERLY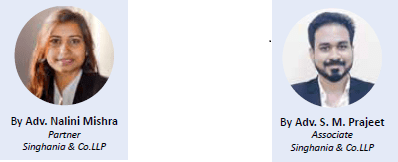 INTRODUCTION
To care for those who once cared for us, is one of the highest honours. In the current digital era, senior citizens are among the highest percentage of people who fall victim to cybercrime. After having worked hard and reached their retirement age, they should be able to breathe easy knowing that a lifetime of preparation has paid off and their financial security is ensured. Unfortunately, elder people are frequently targeted due to their big retirement savings accumulated in their bank accounts and their presumed lack of technological expertise.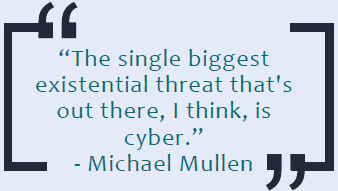 Cybercrime refers to offences committed against individuals or group of individuals with the intention of defaming the victim's reputation or inflicting physical or mental harm on the victim directly or indirectly using contemporary telecommunication networks like the Internet (chat rooms, emails, message boards) and mobile phones (SMS/MMS).
In order to access the victim's personal information, such as their bank account number, Aadhaar card number, and email address, criminals typically send mail or call the victim while posing as banks, tech support services, and any organisation where the victim has worked. This is done in order to commit cybercrime, such as financial theft or even blackmail.
LANDMARK CITATIONS
In a landmark judgment in the case of National Association of Software and Service Companies vs Ajay Sood & Others, the Delhi High Court declared `phishing' on the internet to be an illegal act entailing an injunction and recovery of damages, an agency for headhunting and recruitment was operated by the defendants, who had sent an email to a third party to obtain personal data for headhunting, the court ordered damages of Rs 16 lakhs to be made. Similarly, in the case of Poona Auto Ancillaries Pvt. Ltd., Pune v. Punjab National Bank, HO New Delhi & Others, Maharashtra's IT secretary Rajesh Aggarwal ordered Punjab National Bank (PNB) to pay Rs 45 lakh to the complainant Manmohan Singh Mathur, MD of Pune-based business Poona Auto Ancillaries, in one of the biggest compensation awards in a judicial adjudication of a cybercrime case. After Mathur responded to a phishing email, a fraudster deposited Rs 80.10 lakh from his PNB account in Pune. Since he reacted to the phishing email, the complainant was requested to share the blame, but the bank was deemed responsible owing to a lack of appropriate security checks against fraud accounts created to deceive the Complainant.
CONCLUSION
The National Cyber Crime Reporting Portal is an initiative of the Government of India to facilitate victims to report cybercrime complaints online so that the law enforcement agencies based on the information available in the complaints take prompt action. One should follow necessary precautions and report cybercrime immediately in order to curb the growth of cybercrime in India. This article hopes to spread awareness about the importance of cyber security and the remedies available in case of its breach, as the duty to protect ourselves and our dear one's rests with us.
DO'S AND DON'T'S FOR PREVENTING CYBERCRIME
• DO lock your computer and mobile phone when not in use to prevent unauthorized access and use.
• DO maintain the privacy of any passwords or passphrases you use.
• Do not tell anyone about them or record them. All actions involving your credentials are your responsibility.
• DO remember that wireless mode of data transfer is inherently insecure so avoid using public wi-fi hotspots to make any monetary transactions.
• DO install anti-virus software in your computer to prevent malicious sites accessing your data.
• DON'T open email attachments from unknown and untrusted sources.
• DON'T disclose your bank details as your bank will never ask you to share your pin or OTP over a phone call.
• DON'T give remote access to your PC or phone to someone you do not know.
• DON'T share sensitive information on social media and add people who you know.
• Despite all the preventive measures, if an individual still falls victim to cybercrime, here are the following things he/she can do:
• File a cybercrime complaint at any cyber cell due to its global jurisdiction, as per section 1(2) of the Information Technology Act, 2000, which stipulates that it applies throughout India, and includes any offence or violation committed outside of India by any person.
• Visit the official website of the National Cyber Crime Reporting Portal, www.cybercrime.gov.in to file his/her complaint.
• The helpline number 1930 can be called at to inform the crime within a few minutes from the occurrence of the crime.
• Any individual can report to the local police station by filing FIR.

OFFENCES AND PENALTIES OF CYBER CRIME UNDER THE INFORMATION TECHNOLOGY ACT 2000:
• Data theft, hacking, or destroying data is punished under section 43 and 66 of the Act, with imprisonment of up to 3 years, or a fine of rupees 5 lacs or both.
• Any person committing the offense of identity theft is punished under Section 66C of the Act, with imprisonment up to 3 years and a fine up to Rupees 3 lakhs.
• Cheating by personation is punishable under section 66D of the Act, where the punishment is imprisonment up to three years and/or up to Rs 1 lakh fine.
• Committing such cyber frauds is punishable under section 66D of the Act, where the punishment is imprisonment up to three years and/or up to Rs 1 lakh fine.