Wardi
Courage of the Khaki – Anand Kumar Mishra
STORY OF A POLICEMAN WHO FIGHTS CRIME AND ADVERSITIES
"Extinction is the rule. Survival is the exception."

– Carl Sagan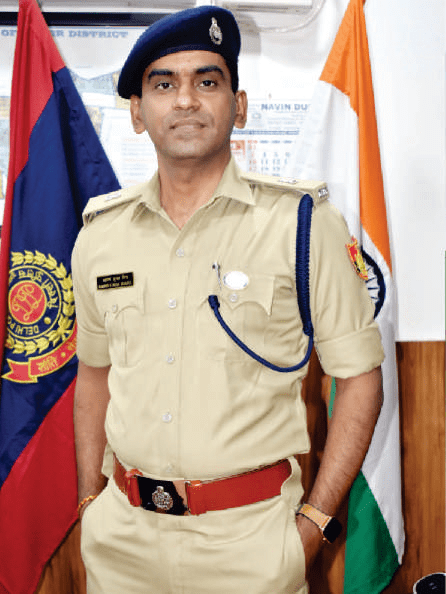 The story at hand is one of such an exception turned into a rule by a man named Shri Anand Kumar Mishra, DANIPS who joined the Delhi & Andaman & Nicobar Police Service on June 1, 2012. During his postings as ACP/Sub-Division i.e., Seelampur, Kalyanpuri & Nand Nagari, as well as ACP in the Crime Unit and then Addl. DCP-II in the Outer District, he professionally not only performed many law & order arrangements in the concerned district but also in different parts of Delhi.
He supervised the staff under his control while performing his duties meticulously and exhibited exemplary team spirit by avoiding many untoward incidents in the interest of the safety and security of the public. It has also been observed that he has a vast knowledge of investigation work and, under his guidance, the investigating staff apprehended and busted several gangs of carjackers, robbers, dacoits, kidnappers, absconded notorious criminals, and solved many sensational blind murder cases.
The officer has an unblemished and excellent service record of 12 years of service. One of the many highlights of his tenure is that during communal clashes, at communally sensitive sub-divisions, i.e., Seelampur, Kalyanpuri & Nand Nagari in the Northeast & East District, he showed his staunch dedication and pure courage in an exuberant manner and handled highly communally sensitive situations in a diplomatic manner.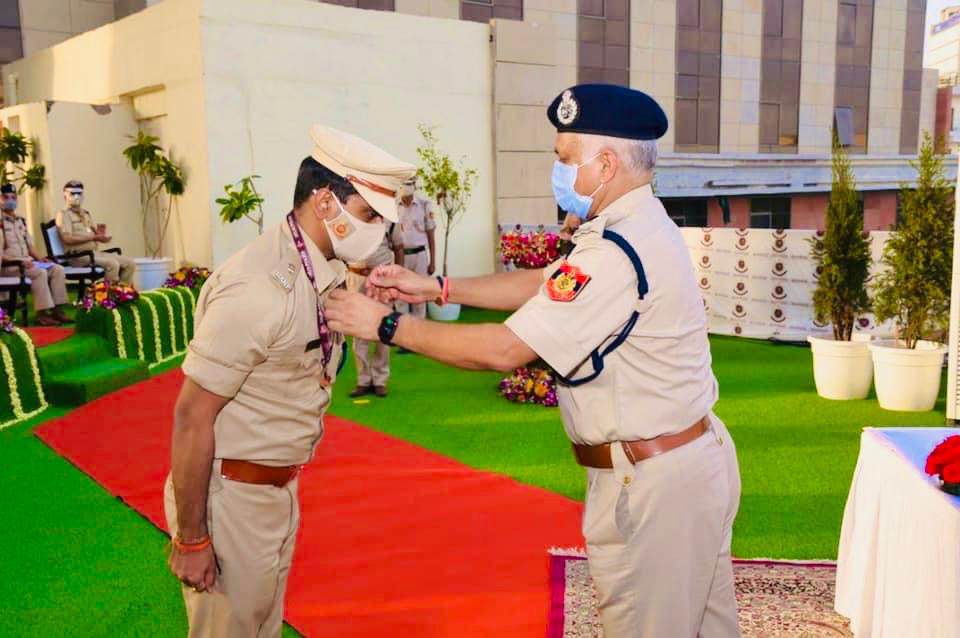 The officer has worked with his team tirelessly during the COVID-19 lockdown beyond the call of duty and law and order operations to extend a helping hand not only to people in distress but also to street animals in many places within Delhi by supplying food and relief to them. His firm resolve towards his team and their progress is worth commendation and is significant to demarcate his indelible personality. He actively performed his duties to maintain status quo during the Farmers Protests and was successful in achieving balance during situations of conflict.
He even risked his own life and tried to keep up the morale of the force deployed under his command to maintain law and order and successfully held the violent mob in the area of his responsibility for more than 8 hours, which is a seemingly difficult task owing to the aggressive nature of the mob and their intent to reach areas of national importance in Delhi.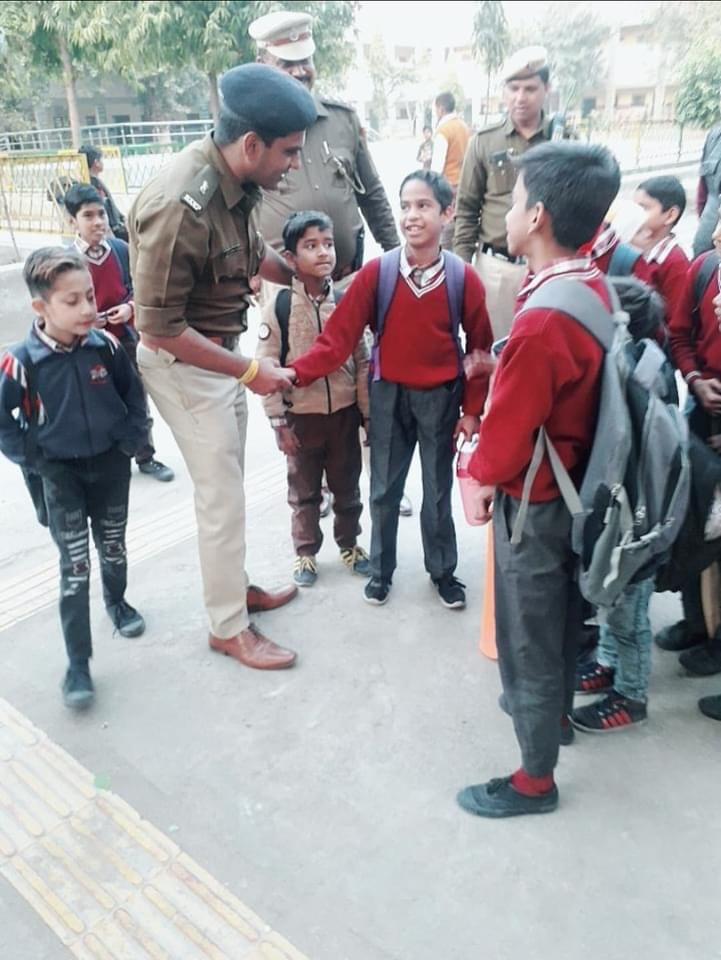 Behind this strong and courageous persona was a man fighting an uphill battle with throat cancer. He was diagnosed with this life threatening condition during his tenure and yet he didn't let his focus shift or go abandoned, he kept his nerves calm and his determination firm and continued fighting with the deadly cancer the way he fought with crime – with utmost sincerity and spirit. He has emerged as a winner in both his personal as well as a professional battles and that makes him a warrior in truest sense.
Now that he is resuming his work, it becomes highly essential for us to remember that his strength, resilience, courage, perseverance and dedication is what sets him apart as a man of honour as well as a man of service. It is worth mentioning here that he had the competence to learn quickly and to accomplish delegated tasks in a professional and proficient manner. He always put in his best efforts and was seen striving for excellence.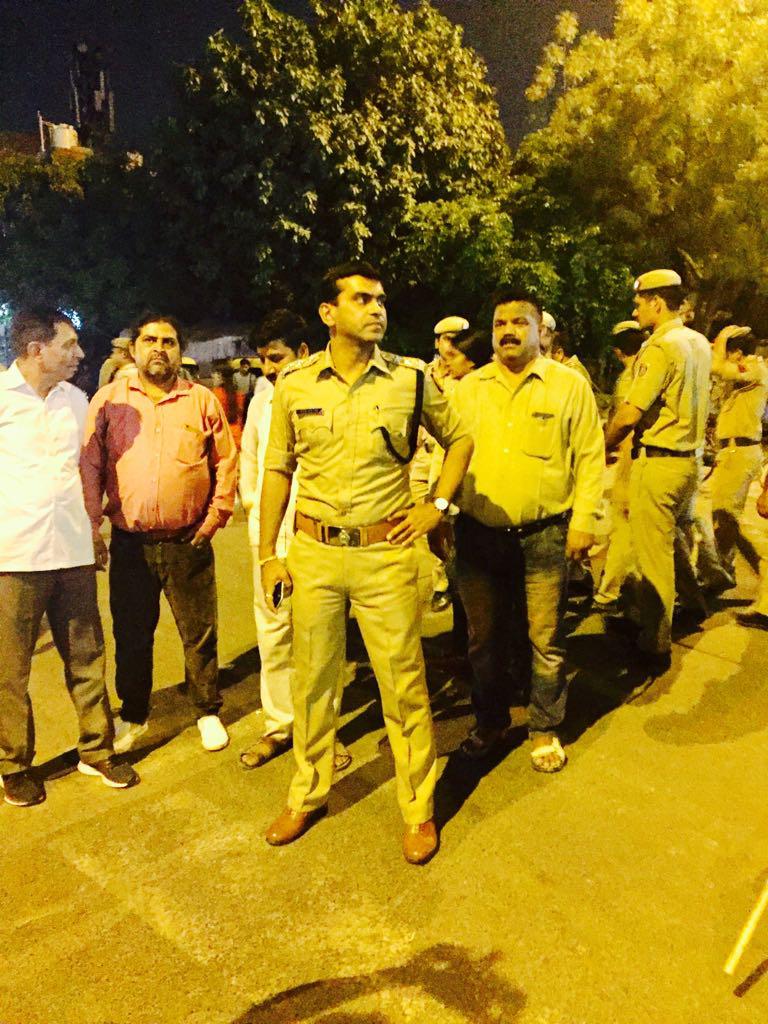 He has rendered a long, unblemished, colourful service and commitment to the line of duty. He is truly an asset for Delhi Police as an officer and a commander of inspiration for his subordinates. Stories end but sagas continue, and this here is a saga based on a man who strived through adversities and reached for the stars.