News
China Renames 15 places in Arunachal Pradesh!!
Following China's announcement of "standardized" names for 15 locations in Arunachal Pradesh, India maintained on Thursday that awarding "created names" had no effect on the reality on the ground.
For 15 locations in "Zangnan" (or South Tibet), Beijing's appellation for Arunachal Pradesh, the Chinese ministry of civil affairs issued standardized names in Chinese characters, Tibetan and Roman alphabets. There are eight names for populated locations, four names for mountains, two names for rivers, and one name for a mountain pass.
According to Arindam Bagchi, a Ministry of External Affairs (MEA) spokeswoman, "assigning fictitious names to localities in Arunachal Pradesh does not change this fact."
He also pointed out that this was not the first time China tried to rename locations in Arunachal Pradesh. In April 2017, shortly after the Dalai Lama visited Arunachal Pradesh, China assigned Chinese names for the first time.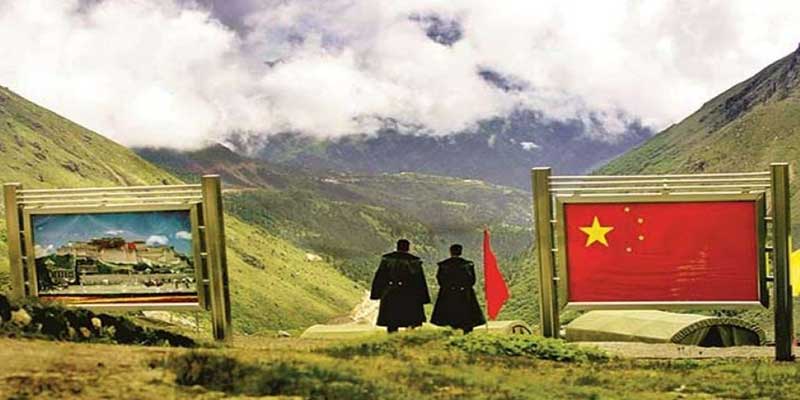 The newest step comes ahead of the implementation of China's new border law, which was ratified in October of this year and will take effect on January 1, 2022.
India was concerned that "China's unilateral action" to enact the new border law would have "implications on our existing bilateral border management agreements."
Bagchi said on October 27. "We also urge China to avoid unilaterally altering the status in the India-China border areas under the guise of this law."
Following the dilution of Article 370, China began beefing up its military infrastructure near Ladakh.
China's recent move comes amid an ongoing standoff between India and China at the Line of Actual Control (LAC) in eastern Ladakh, which is set to end in May 2020. In June 2020, a brutal hand-to-hand battle in the Galway valley claimed the lives of over a dozen Indian and Chinese soldiers, the first losses along the border in over four decades.
While both parties have de-escalated in a few areas of conflict, Indian and Chinese troops continue to face off in other stand-offs in eastern Ladakh.
Meanwhile, Chinese forces have strengthened their strength in "operational depth" locations along the Arunachal border, according to Indian army officials and satellite data.
"Our monitoring reveals a PLA [ground troops] armor presence at Gyantse, with armor elements still stationed near Gamba." "When we initially found a new deployment east of the area's field garrison in August 2020, HawkEye 360 began monitoring radio frequency activities at Gamba," geospatial intelligence analyst Chris Biggers told India Cable.