General
BRIDE LIFE- by prasantt ghosh

While wedding outfits are usually conventional, there are trends that guide the choice of colour, the work on the outfit itself. That automatically alters the jewellery, accessories and make-up. What also affects the bridal look, according to me is the family background of the bride [and groom], and sometimes even the theme and colours of the pandals.
Most salons offer a pre-bridal package, brides to be are so busy with their shopping and ceremonies that they should book with parlours barely a couple of days before the wedding. Most parlours offer one session pre-bridal package where the bride has a facial, body scrub, manicure, pedicure, waxing, bleaching and head massage three days prior to the wedding as the glow after a facial comes only a couple of days later. Also during that time if there are any skin eruptions or allergies they can be taken care of with suitable packs.
The skin often becomes red and tender after a facial and needs to settle. Putting makeup in that condition might aggravate it further and besides, makeup settles well on a relaxed skin'.Brides should take care of themselves two months before the wedding. One cannot get a glow, or remove a tan, pimples and acne in one session. Even fingers, nails, skin and complexion get into complete shape only after a couple of sessions. Then, dull hair and dandruff also have to be treated to have the right length and cut.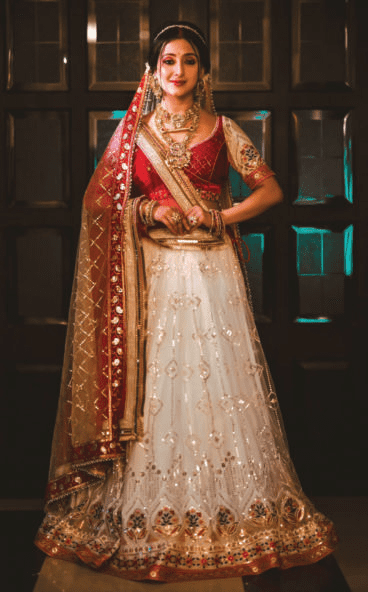 How can the bride manage that in a couple of days? But then, there are brides who come from out of town. , and even out of the country, and they have no time to avail of prolonged pre-bridal grooming. For them, most reputed parlours have special bridal face packs, scrubs and masks, and thereafter the bridal package. For these brides, and in fact all others, I would suggest regular facials[once a month]. Add to that a good diet lots of water and walking exercises they will do to one's beauty what no makeup can .make up has to also be according to an individual,s looks and features. One basic rule-heavy make-up is a complete no-no.
Skin must be well toned using a toner and concealer wherever required. The face should be well contoured with the help of highlighters and colours rounding off square jaws, making a long face appear well proportioned, a round face thinner, small eyes bigger and big eyes well defined. Lips should look full.
. An overall desired effect is what make-up should do. Make-up colours have to be subtle and in complete harmony with the outfit, one is wearing. The matte look, with smoky, lightly shaded eyes, lots of kohl and a dash of gloss on the lips is the winning look of the season. Frosted shades like amber, lilac and light tan for the eyes are underlined.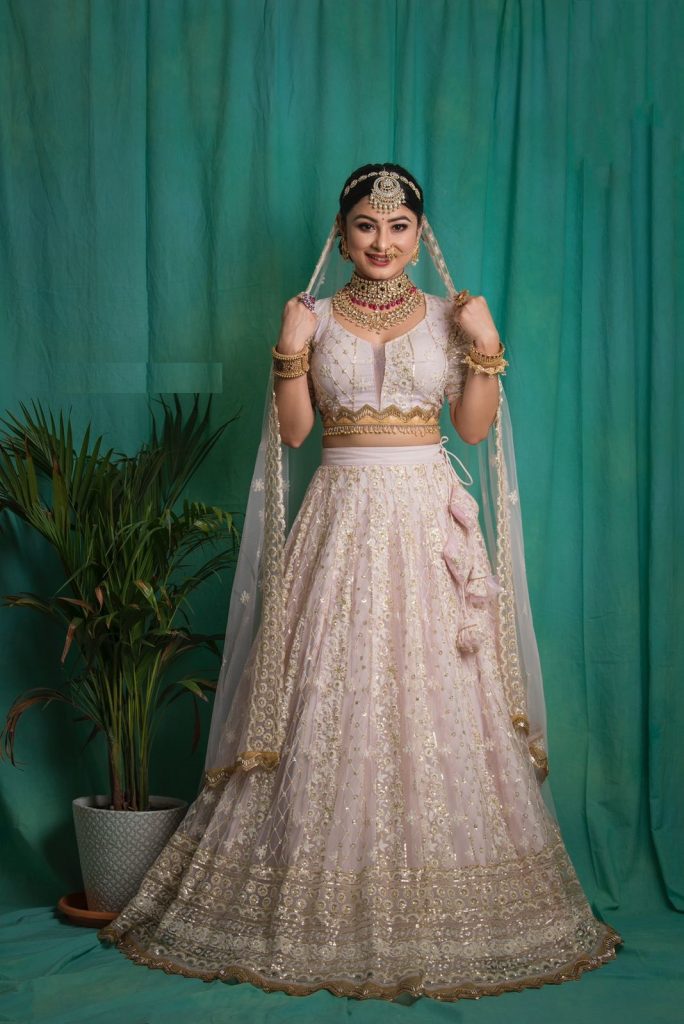 Hair must be tied in a jooda or a jooda choti for weddings as the bride has to cover her head and the heavy dupatta will not stay on otherwise. But, what one can experiment with is the way the hair is set in the front. It can be simply combed back or parted in the centre, or the side, or, be sculpted in an art décor look with the hair in neat waves, set with a gelled look. The joodas can be nape buns or high buns depending on the weight of the dupattas as well as the height difference between the bride and the groom. Roller setting for receptions are ideal.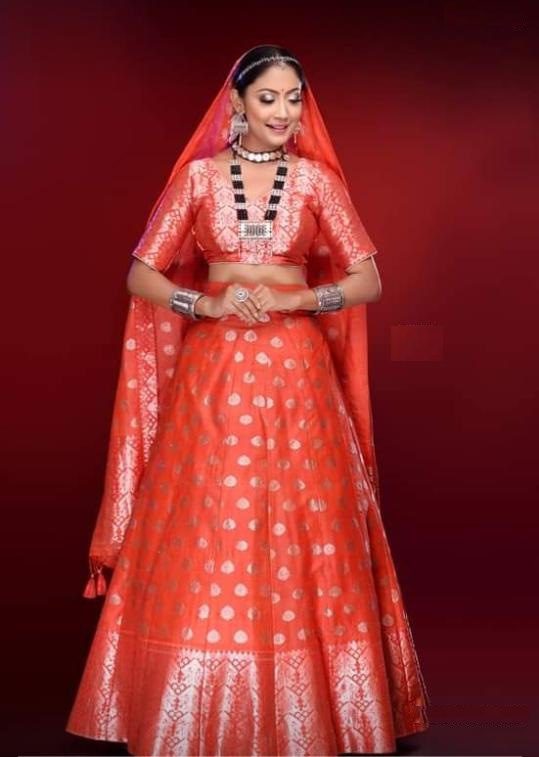 Lehnga cholis are the rule these days for brides. Shararas and gararas are a nice contemporary option. However , many Bengalis and south Indian brides still prefer the sari and silk brides the salwar kameez. While colours like deep burgundy , wine and even deep blues were the ruling colours and fabric this winter , spring brings fresh trends of greys, pastels like baby pink and baby blue, and also bronze , pink and copper in tissue with surface work ranging from zardozi to swarovskis, diamante stones and beads etc. Batuas and small purses matched with outfits are the prevalent trend.
Brides often wear very heavy jewellery and 2 – 3 different lengths of necklaces. But it is advisable to wear just one stunning set.A tikka on the forehead , an artistic but conventional bindi underneath along with the typical bridal bindis , not along the entire length of eyebrows but just subtly halfway, is what gives the bride her ultimate bridal look.I would also suggests that instead of a very heavy dupatta , it is advisable to have a lighter net dupatta with little ghungroos along the length , and maybe some light work matching the work on the main outfit . For the bride to look happy and beautiful on the most important day of her life, she must be comfortable and not loaded with heavy outfits, dupattas, jewellery and make up.
Bridal trousseau.
Your bridal attire should complement your personality and style.
Scan wedding magazines for contemporary styles and trends.
Start shopping for your trousseau well in time.
Select the right accessories to complement your dresses including bags and shoes.
Select / design your wedding and reception outfits and try them out.
Keep time for alterations and final fittings.
Jewellery
Besides jewellery pieces passed on to you by your grandmother and mother, buy some contemporary and trendy jewellery from reputed jewellers and insist on certificates of purity. The mangalsutra is the most important piece of jewellery besides bangles, kadas, nose rings, tikka, earrings, chokers and necklaces. Maintain a list and the expenses incurred against each item.
Though antique jewellery has been around for about a year and a half, it's still very much in. Normally, people make outfits to complement this kind of jewellery, which has a blackish gold polish. Diamonds were and always will be the 'in thing', though this season in particular, uncut diamonds are a rage. Amy thinks that gold in its actual form is less popular; go for white gold, instead.
For traditional occasions like Mehendi or the actual marriage ceremony, one can wear gold. For the Sangeet, traditional kundan or gold would be appropriate. However, for Reception, kundan and diamonds are largely worn.

Groom's trousseau.
Decide upon a western or an ethnic look. Kurta pyjamas, churidars, pathani, dhoti , shawls , sherwani, bandhgalas, choga or achkans are a few ideas. If height is a constraint, avoid bandhgalas and achkans.
Coordinate tie pins, cuff links, rings, gold chain, watch and bracelet with the wedding outfit.
Wear simple yet elegant shoes with a western outfit and jootis with an ethnic
Try out your headgear. It should be different from those of the baraatis.
Start on a complete grooming regime at least a month before the wedding.
On d- day keep hair short, gelled and shampooed, and shave closely. Spray deodorant and keep tissues and your wallet handy.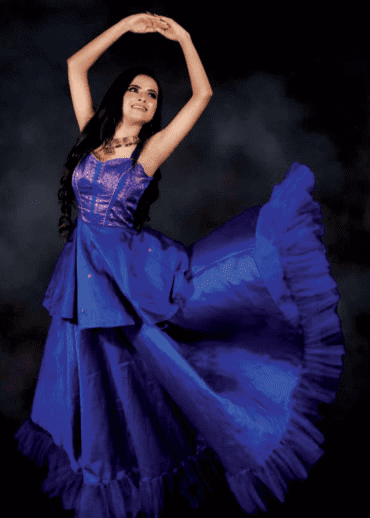 Ten essential lip tips
1 Keep lipstick off your teeth by placing your index finger in your mouth after applying closing your lips then pulling it out slowly.
2 A wetter' or more moisturizing lipstick makes lips appear fuller by catching the light.
3 A dark, vampy lip colour can make lips look noticeably smaller according to make up artists.
4 Lipstick never looks good on dry lips. Make-up artists advise drenching them with a touch of Vaseline.
5 Make-up artists suggest giving up smoking which can keep the lips almost permanently dry because the cigarette filter pulls in moisture.
6 Use a brush to get to the bottom of your lipstick there are often twenty more applications at the base of the bullet.
7 Top models set their lip colour by applying one coat, blotting then adding powder through a single ply of tissue. Another coat or a slick of lip gloss can then be applied on top.
8 Do not buy a lip colour because it looks good on someone else the resulting shade depends on the acidity of your lips and natural colouring.
9 For a soft tidy line gives definition and prevents bleeding soak a cotton bud in liquid foundation and run it around the outside of an already painted mouth.
10 On less than perfect lips use corrector pencils which act as an eraser subtly disguising the natural lip line.
THE WRITER IS A ESTABLISHED FASHION DESIGNER AND FASHION CHOREOGRAPHER