News
Biden, Trudeau among world leaders to extend Eid greetings
US President Biden, who restored Eid celebrations in the White House, called for an end to Islamophobia. Canada's Trudeau, on the other hand, called for the safety of all communities.
US President Joe Biden and First Lady Jill Biden extended their greetings on the occasion of Eid-al-Fitr, restoring celebrations of the Muslim festival at the White House after his predecessor scrapped them. Eid, which marks the end of Ramadan after the moon is sighted, is being celebrated by the Muslim community around the globe.
"As Muslims in the United States and around the world conclude the month of Ramazan and celebrate Eid-al-Fitr, Jill and I extend our warmest wishes to all who are celebrating this joyous occasion," said Biden in a statement.
"This year, as we mark Eid-al-Fitr, we hold in our hearts the millions of displaced persons and refugees around the globe who are spending this sacred holiday separated from their families and unsure of their future, but still hoping for a brighter tomorrow," the statement read.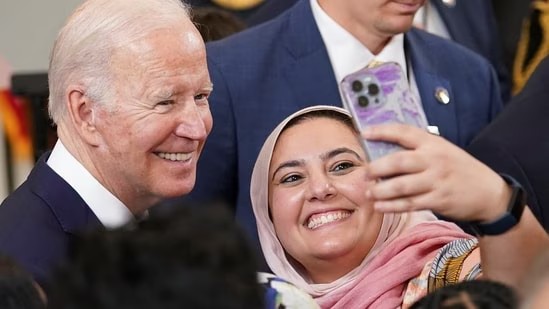 Biden, addressing hundreds of attendees in the East Room, said he had promised as a presidential candidate to bring back Eid-al-Fitr celebrations at the White House. He was forced to hold a virtual celebration last year because of the coronavirus pandemic.
Speaking on Islamophobia at the White House, Biden said, "No one, no one should discriminate against or be oppressed, or be repressed, for their religious beliefs."
"We have to acknowledge that an awful lot of work remains to be done, abroad and here at home. Muslims make our nation stronger every single day, even as they still face real challenges and threats in our society, including targeted violence and Islamophobia," he added.