Model
An Enchanting Diva : Nima Gurung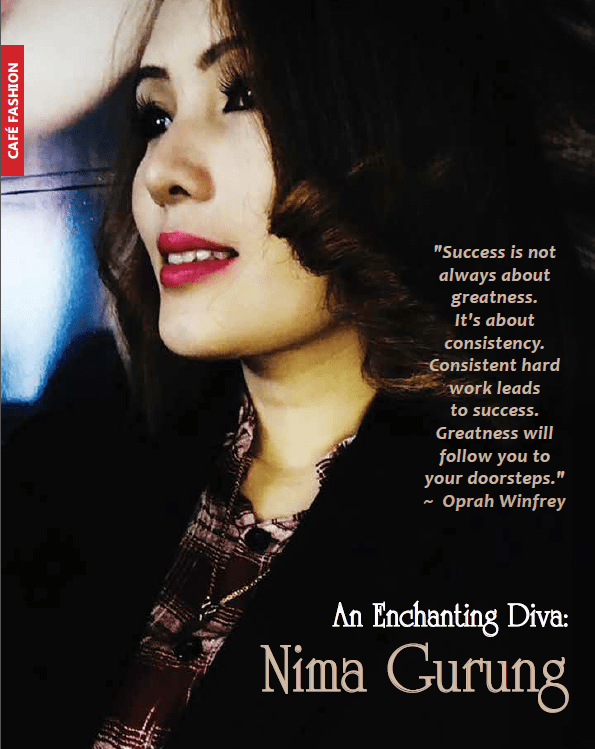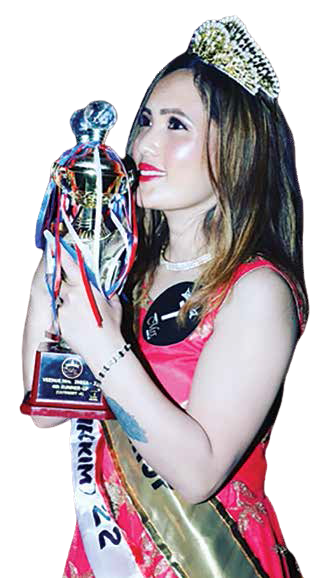 Nima Gurung is a resident of Tadong, Sikkim,
and works as a CSSD technician with a
certificate in makeup artistry and as a
beautician for a prestigious institution (the Central
Referral Hospital), a constituent unit of Sikkim
Manipal University Gangtok. She has made her mark
in the industry by showing her dedication to her craft.
Millions of people all across the world admire her.

She has been blessed with the following achievements
in her life: Mrs. India International, Global Paradise
Queen 2022, Venus Mrs. India State Winner 2022
Mrs. India, 4th runner up, 2022, subtitles Mrs. India
International Global 2022 will have Beautiful Hair, and
Mrs. Sikkim the Best Makeover in 2021. Northeast
International Fashion Week 2022 season. She even
walked as the showstopper of the 7th season and has
qualified to represent India in Miss Global Universe,
which is to be held in Sri Lanka in February 2023.


She lived with her warm and kind-hearted family
amidst the years 2021 and 2022. Her philosophy in
life is to believe in karma. She says one must have
faith in oneself; limitations are set by oneself alone.
A person survives only because of the fire that burns
inside him or her. It should burn brighter than
the fire that burns in others. People will try
to break your confidence, but there is a way
to bring it back. If there is a will, there is
a way.

She is an ardent believer in what
Oprah Winfrey said: "Success is not
always about greatness." It is about
consistency. Consistent hard work
leads to success. "Greatness will
follow you to your doorstep." She is
a strong, committed individual who
exudes confidence and empathy.
She puts her entire heart into
everything she does. She wishes
to achieve enormous heights and
tremendous success in her life. She
is toiling hard daily to achieve her
zenith. She has made up her mind
to fly high in the sky.