Wardi
A CHAMPION ATHLETE TURNED A DUTIFUL COP – DCP BYALA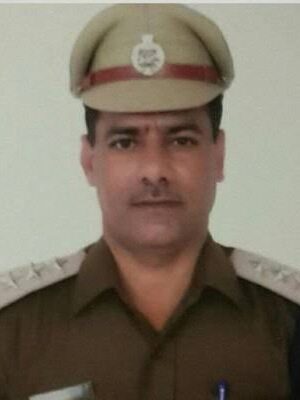 "Continuous effort – not strength or intelligence is the key to unlocking our potential"
– Liane Cardes

TALENT AND HARD WORK MAKES A PERSON OUTSHINE, ON OR OFF THE FIELD. THE STORY OF DCP SANDEEP BYALA IS A MOTIVATION FOR US ALL. HE INSPIRES US TO NOT ONLY ACHIEVE GREATNESS BUT ALSO ASPIRE TO BE HONOURABLE.
BORN and bought up in Amritsar DCP Byala has been an all-rounder throughout his life. From a young age he had a keen interest in wrestling which ultimately led to him professionally pursuing Judo. Thereon, he smashed the boundaries of all hardships and went on to achieve various National and International accolades in the field of Judo.
An International star in Judo, DCP Byala has remained an undefeated National champion for 14 years from 1982 to 1995. Not stopping there, in various prestigious International sports events he has made Indians Proud. Twice he has won Bronze Medal in Asian games in the years 1986 and 1992, held in Seoul and Osaka respectively. He has been awarded the Gold medal 4 times in the South Asian Games.
For his inspiring and outstanding performance, in 1992 he was awarded with the Arjun award while in 1988 he was awarded with Maharaja Ranjeet Singh Award.
A champion and a hero always find a way to serve back to the community, Keeping that spirit alive, DCP Bloya have organised various Judo Training camps for the under privileged children of the JJ Cluster Colonies, a noteworthy endeavour he pursues to this day. Not stopping there, under the aegis of the champion Josh, he has trained more than 2000 students in over 30 schools in self defence.
During the harrowing times of Covid, DCP Byala was the in-charge of the PCR unit of Delhi, where he supervised swift transportation of Covid-19 Positive patients to the hospitals and also successfully supervised transportation of Oxygen tankers arriving from various states to Delhi, even when it was being reported as being obstructed by crowd in other states.
DUE TO HIS VICTORIOUS PERFORMANCE IN THE FIELD OF SPORTS, DCP BYALA JOINED DELHI POLICE IN THE YEAR OF 1988 AS A SUB-INSPECTOR, DUE TO PROVING HIMSELF AS AN ASSET FOR THE POLICE DEPARTMENT, HE SECURED AN OUT OF TURN PROMOTION AND SECURED THE RANK OF AN INSPECTOR IN 1992. DURING HIS POSITION AS AN SHO, HE SUCCESSFULLY INVESTIGATED VARIOUS CRIMES RANGING FROM DACOIT AND MURDER TO FRAUDS A S AND CHEATING. HE HAS ALSO BEEN DECORATED WITH POLICE MEDAL FOR MERITORIOUS SERVICE INDEPENDENCE DAY OF 2014.
(The above article is written on the basis of brief conversation with Pratibha Sharma)