Wardi
DCP ROHIT MEENA – A CHAMPION FOR PEACE
AN INSPIRING STORY OF A POLICE OFFICER ERADICATING CRIME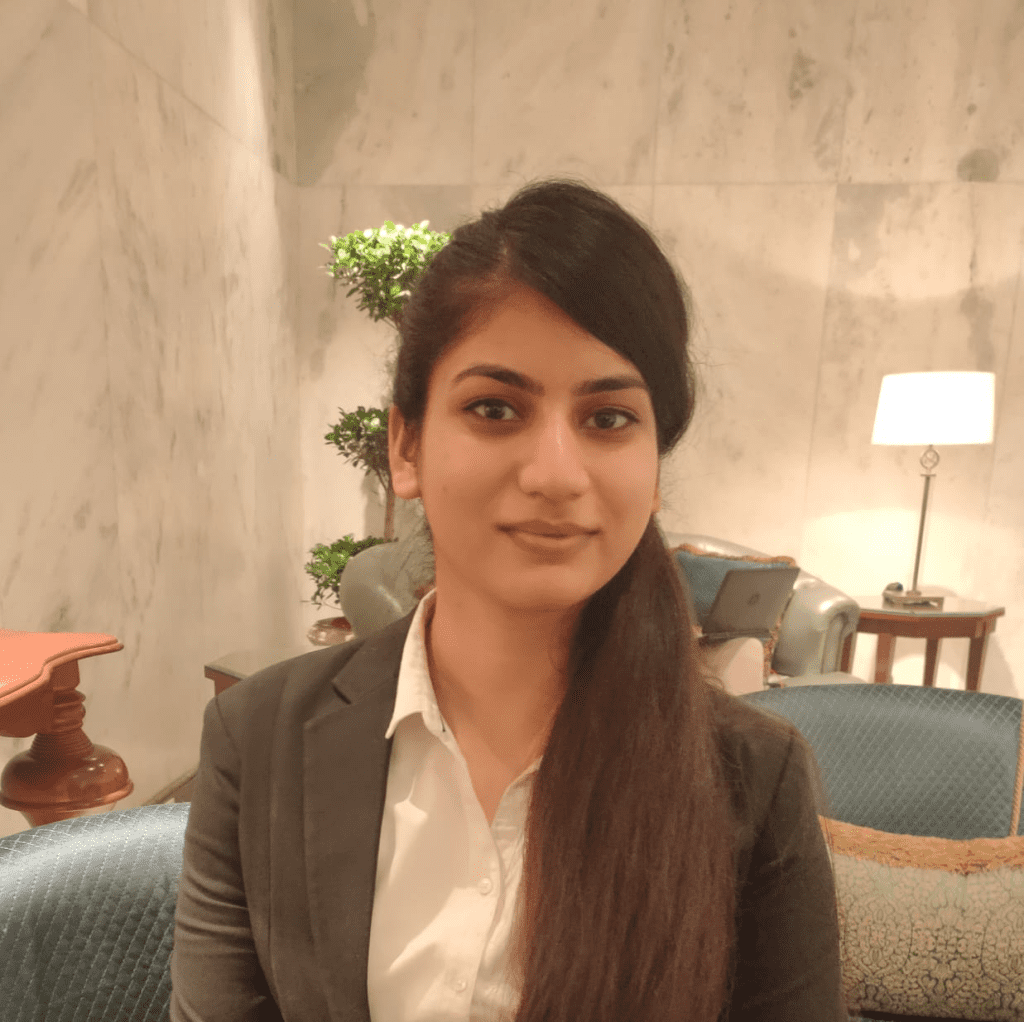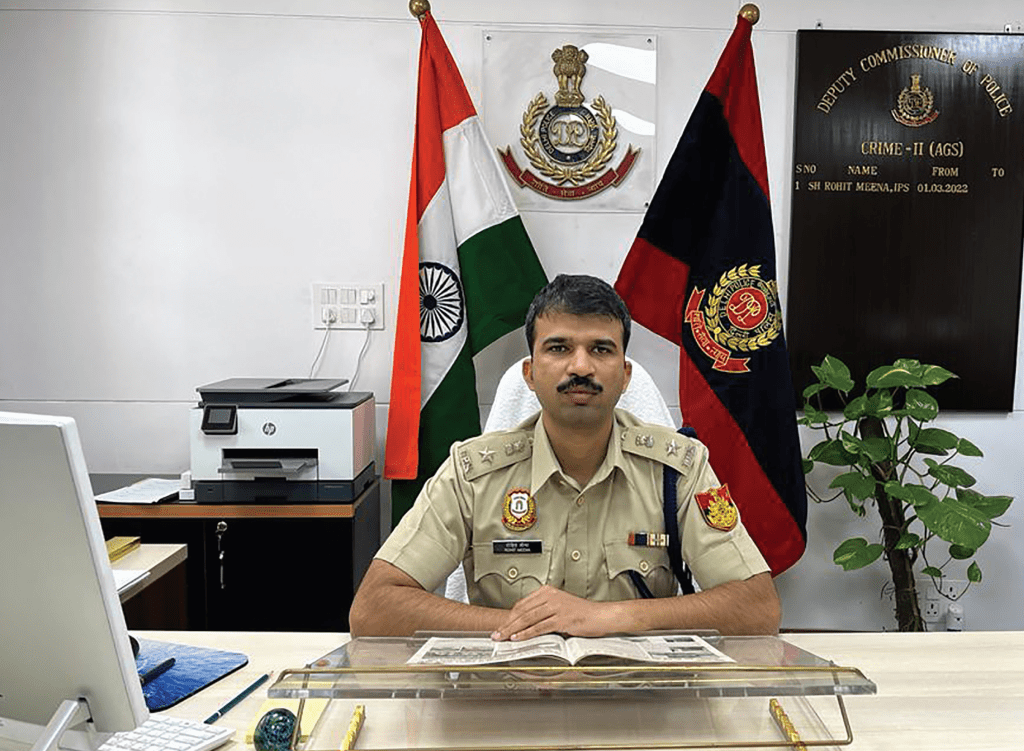 A police officer on a mission to protect and serve, DCP Rohit Meena lays before us a truly inspiring story of a valiant officer who is not afraid to provide for those in need. Even Before starting his journey in the force, Mr. Meena started exhibiting his exceptional skills throughout his training period. Not only was he awarded Vandana Malik trophy as the most hardworking officer of the batch, he also won Maharaja Cup for the best sportsperson of the batch. Thereinafter, he was posted as ACP Kalyanpuri, Delhi, for his first posting.
As ACP Sub-division in charge of Kalyanpuri Delhi, Mr. Meena effectively handled heavy and communally sensitive areas including Trilokpuri. He is well known for conducting tedious and intricate investigation work. The disturbing case of 2-year-olds strangulation and murder case of Ct. Ajmer Maan at his undersigned district was successfully solved by Mr. Meena and his team, which effectively served justice and bought closure to the victim's family.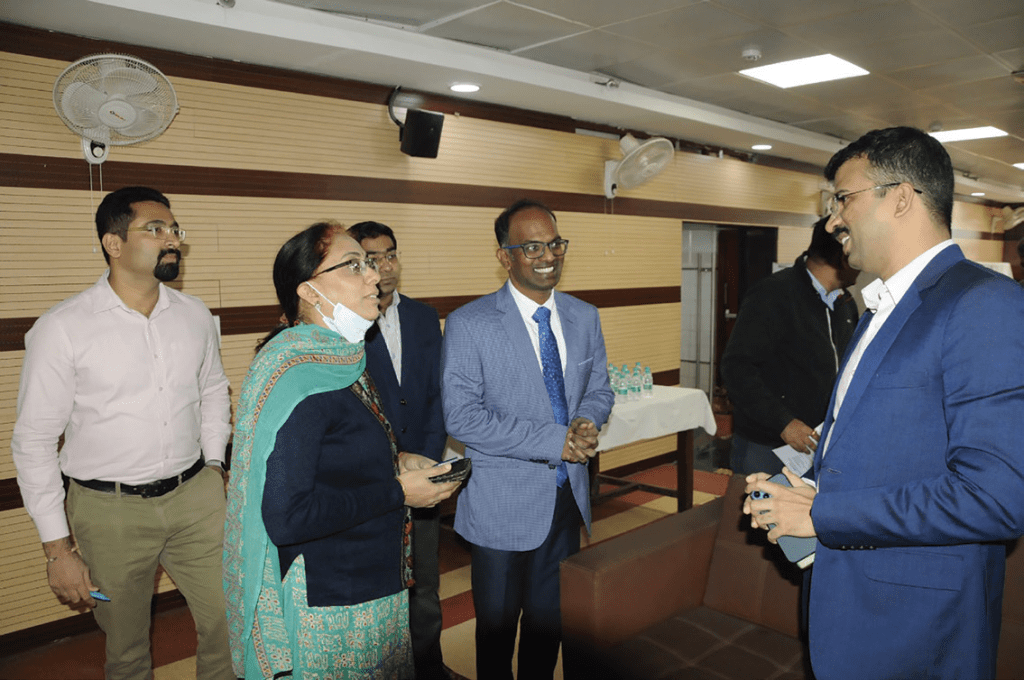 Soon thereafter, DCP Meena was transferred to the picturesque valley of North-East India and served as Superintendent of Police, Longding District of Arunachal Pradesh. During his tenure as SP Longding, Mr. Meena worked tirelessly in the hotbed of Naga insurgency at the Nagaland-Arunachal-Myanmar tri-junction. The list of triumphs achieved by Mr. Meena during his tenure in Longding District is astonishing. He coordinated with Army, Assam Rifles, Intelligence bureau and other sister agencies to bring harmony in the valley and 9 terrorists were neutralized in the course of his period. Amongst the notable catch, including arrest of one SS Khampai Wangsu who was involved in sensational kidnapping of 2 highway engineers of Trans-Arunachal highway, Mr. Meena also initiated the 1st NSA Proposal of the district against him. The officer was instrumental in working out deplorable blind acid attack case, which was one of the first acid attack case in Arunachal's Longding District, wherein, not only the accused named Nipen Das was apprehended by the police but with exceptional investigation and collection of evidence his conviction was assured through fast tracking of the case.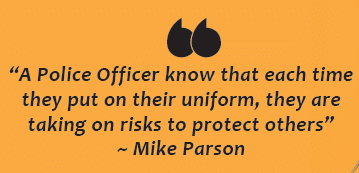 Further after Demonetization, a special operation was launched in which OGW (Over ground workers) network of terrorist was busted and old and new currency were recovered. Not stopping there, he operationalized the remote Wakka Police Station on International borders and focused on implementation of CCTNS through dongles and syncing of data in district HQ. The Ministry of Home Affairs rightly recognised his achievements of modernizing and harmonizing the valley by adjudging Kanubari Police station, the best Police Station of Arunachal Pradesh.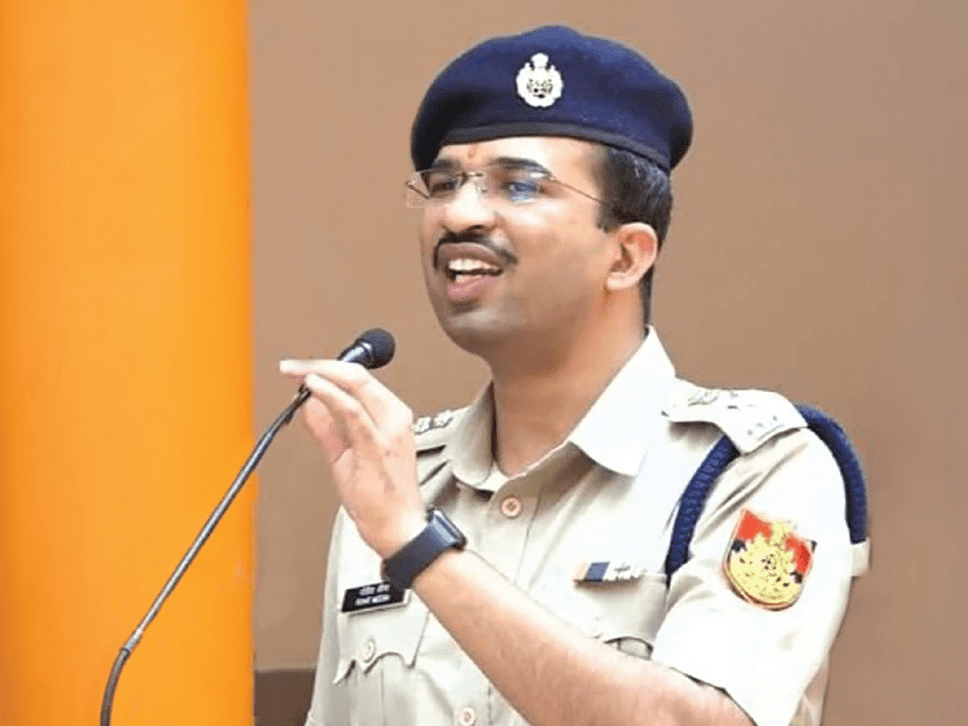 Not stopping there, Mr. Meena effectively supervised the conduct of 1st Lok Sabha and State Elections of the district in the surcharged environment of Arunachal Pradesh border dispute in district and efforts of heavy interference of militants in elections. His remarkable feats were not left unnoticed by the government as he was awarded with Gold Medal State Award by Honourable Governor of Arunachal Pradesh on Republic Day 2019.
Forthwith, after leaving Arunachal Pradesh a better place for its inhabitants, Mr. Meena returned to serve Delhi once again as Deputy Commissioner of Police. Mr. Meena joined as Addl. Deputy Commissioner of Police in Delhi and streamlined major law and order situations in Delhi like communal disturbance during Ayodhya Judgement, numerous major Anti-CAA protests and sit-downs, protest by JNU students and Kisan Agitation during 2020-2021. The officer along with his team investigated and successfully solved sensational cases such as robbery cum murder of old lady in Rajinder Nagar Delhi, murder of Pakistani Lady Mumtaz Parveen in Chandni Mahal, double murder of cab driver, etc.
Further, the officer supervised the implementation of Covid-19 lockdown as well as execution of Vehiscan app in Delhi. Even during the height of CAA protest, DCP Meena successfully arranged PM Modi's rally at Ramleena Maidan, for which he was appreciated by Director of National Security Guard.
Mr. Meena's next posting was as DCP Crime Branch Delhi. His services shown through even in this posting. As DCP Crime Branch he was again assigned challenging and communally sensitive cases. He supervised all aspects of investigation of Jahangirpuri riots and prepared NSA proposals. He also worked on busting criminal gang groups in Delhi, wherein 9 gangsters were arrested and rightly put behind bars. He also worked out sensational burglary cases at house of Sonam Kapoor, famous robbery cum murder of Ram Kishore Aggarwal, murder of businessman Amit Goel. He busted gang of auto-lifters involved in forgery of vehicles wherein more than 200 engines were recovered.
Re-establishing the fact that the Police belongs to the people and people belong to the police, DCP Rohit Meena has successfully bridged the gap between the police and the citizen by restoring peace and trust wherever he has served. Such ideals are a necessary example in our society to engineer a better tomorrow. Recently, Mr Rohit Meena has been assigned the responsibility of District Police Chief as DCP Shahdara of Eastern Delhi.
Team Café Social applauds him for his valiant and unwavering efforts to combat crime and bring justice.